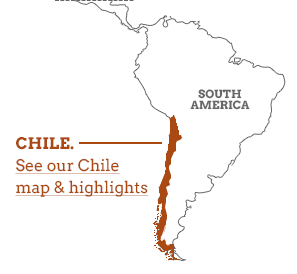 Like its beloved empanadas, Chile is stuffed full of delights. It's famous for big landscapes and even bigger variety. On one hand, you have the Atacama Desert, where at night you can see the sky above festooned with stars. At the other end of the country, find Tierra del Fuego – an island on the edge of the world. Add on Easter Island, way out in the Pacific, and you might get the feeling that Chile revels in the remote and inaccessible, but it's actually a great road trip destination, and wonderfully friendly. Find out more in our
Chile travel guide
.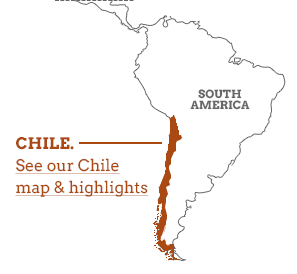 Our top Chile holidays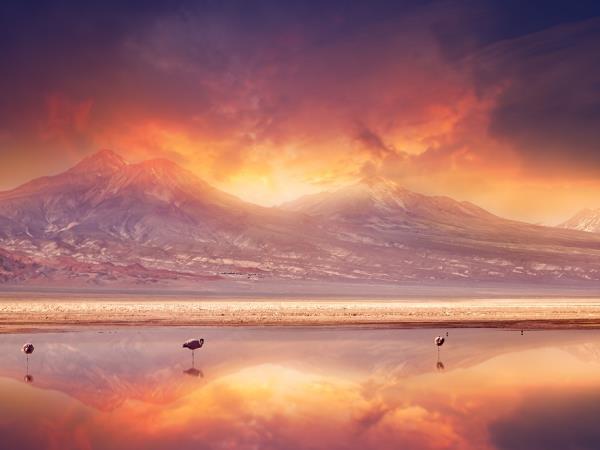 10 days
ex flights
10-days: Santiago, Atacama, Patagonia & Torres del Paine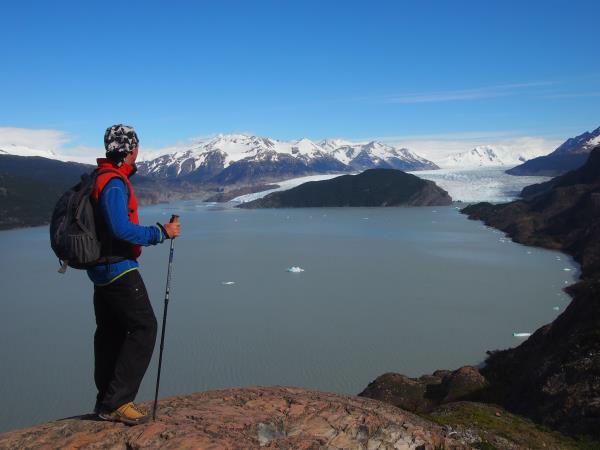 21 days
ex flights
Atacama Desert, Patagonian Rainforest & National Parks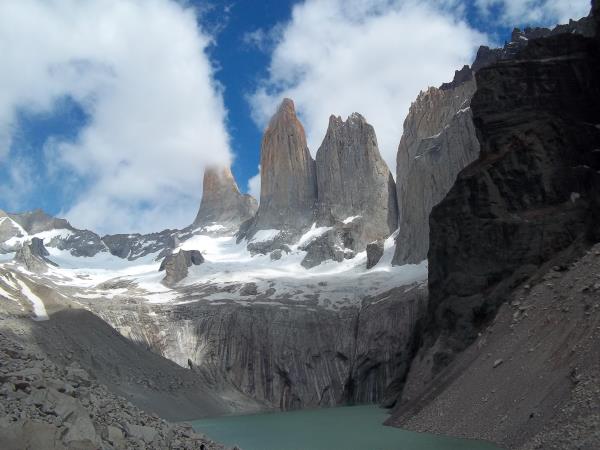 13 days
ex flights
Self-guided holiday in stunning Patagonian mountains.
Best time to go on holiday to Chile
Its elongated shape – 4,300km from north to south – makes the best time to visit Chile hard to call. The north – including Atacama, the world's driest desert – is a year-round destination, while January and February see warm, long summer days in most places, plus a plethora of local festivals. October and November are good for Patagonia and central regions, with clear skies, spring blooms and less crowds than the December to January peak. Visit the same region in March and April for autumnal trees. Easter Island can be visited year-round; March offers generally good weather. Read more about
the best time to visit Chile.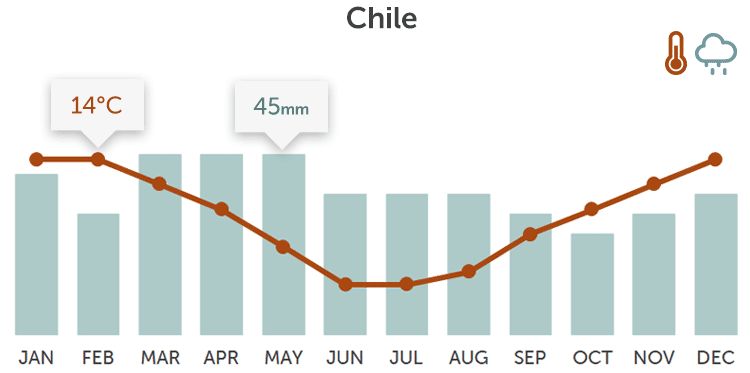 Map & highlights
Working your way down through Chile, the first thing you'll encounter is the Atacama Desert, the oldest and driest desert in the world. No surprise, then, that most of the population lives in central Chile instead, where you'll find the capital Santiago and colourful coastal Valparaiso – Chile's second city. Further down is the Lake District – a pretty area of lake-lapped mountains. Keep heading south, and you'll hit Patagonia: Torres del Paine, and further south, the Tierra del Fuego archipelago. Chile also has sovereignty over Easter Island in the Pacific Ocean.
1. Atacama Desert
The world's highest active volcano – the 6,893m Volcan Ojos del Salado – is just one towering hot-top around the geothermal wonderland of the Nevado de Tres Cruces National Park in the Atacama Desert. Minerals create lakes with otherworldly hues, while hot springs bubble amid rugged plains and salt flats. The coastal town Caldera provides a charming getaway, with a little pier and good fish restaurants.
2. Easter Island
The haunting moai monoliths fashioned by the island's ancient Rapa Nui culture are true global icons, carved from an atmospheric quarry at Rano Raraku. Peer into the crater of the extinct Rano Kau volcano then visit the tribal village of Orongo. If you come late January or early February, the Tapati Rapa Nui festival brings a carnival vibe to the main settlement of Hanga Roa.
3. Lake District
Chile's answer to the Swiss Alps is chocolate-box beautiful, with slivers of lake between snow-tipped volcanoes and verdant valleys. German settlers brought beer and bakeries, but this is also the heartland of the Mapuche, adding a potent weave of native culture to an idyllic landscape where visitors can enjoy kayaking, white water rafting, volcano hikes and hot springs.
4. Tierra del Fuego
Divided from mainland Patagonia by the Magellan Strait, the 'Land of Fire' is named after the native Yamana fires first spotted by the eponymous explorer. Explore the forested peaks of the Cordillera Darwin, the lakes of Isla Grande, or tackle the tough 70km mountain hiking trail on Isla Navarino – where Puerto Toro bags the title of world's most southerly town – albeit one consisting of 36 inhabitants.
5. Torres del Paine
Patagonia's most iconic backdrop is the jewel in its crown, dominated by immense, granite towers. The classic "W" circuit takes you up to the base of the towers, past the bright turquoise Nordenskjöld Lake and into the gorgeous French Valley, with well-equipped refugios along the way – or campsites for the truly rugged.
6. Valparaiso
One of South America's most enchanting cities, Valparaiso remains something of a secret – a tangle of gaudily-coloured tumbledown houses draped across steep hills offering stunning viewpoints over a wide Pacific bay. Characterful vintage funicular lifts (ascensores) get people up and down. As well as surface beauty, the city enjoys a reputation as a bohemian idyll, with small cafes, quirky art shops and hidden bars.
Patagonia
Argentina has the
Patagonia
plains, but Chile has its islands and archipelagos. In the north of the region is the Lake District, with its charming farmland. The south gets wilder and colder, the landscape splintering into the Chilean fjords. The mountainous Torres del Paine National Park is Patagonia's crowning glory. Here, explorers on the 46-mile-long W trek keep their heads up in hope that the clouds clear so they can see the famous peaks, and kayakers can paddle past icebergs freshly shaved from Grey Glacier. One of the wildest places in Patagonia is Tierra del Fuego – the archipelago at South America's southern tip.
Atacama Desert
Yes, most deserts are dry – but then there's the
Atacama Desert
, which rarely gets more than about half an inch of rain a year. It's a place so alien that it's used by NASA to test scientific instruments for trips to Mars. Lean in to the space theme: stay in the town of San Pedro de Atacama and you can go on excursions to the Valley of the Moon in the day and enjoy stargazing expeditions at night. Shimmering salt flats, vivid lagoons where pink flamingos flock, and fields of fickly geysers only add to the otherworldly weirdness of the place.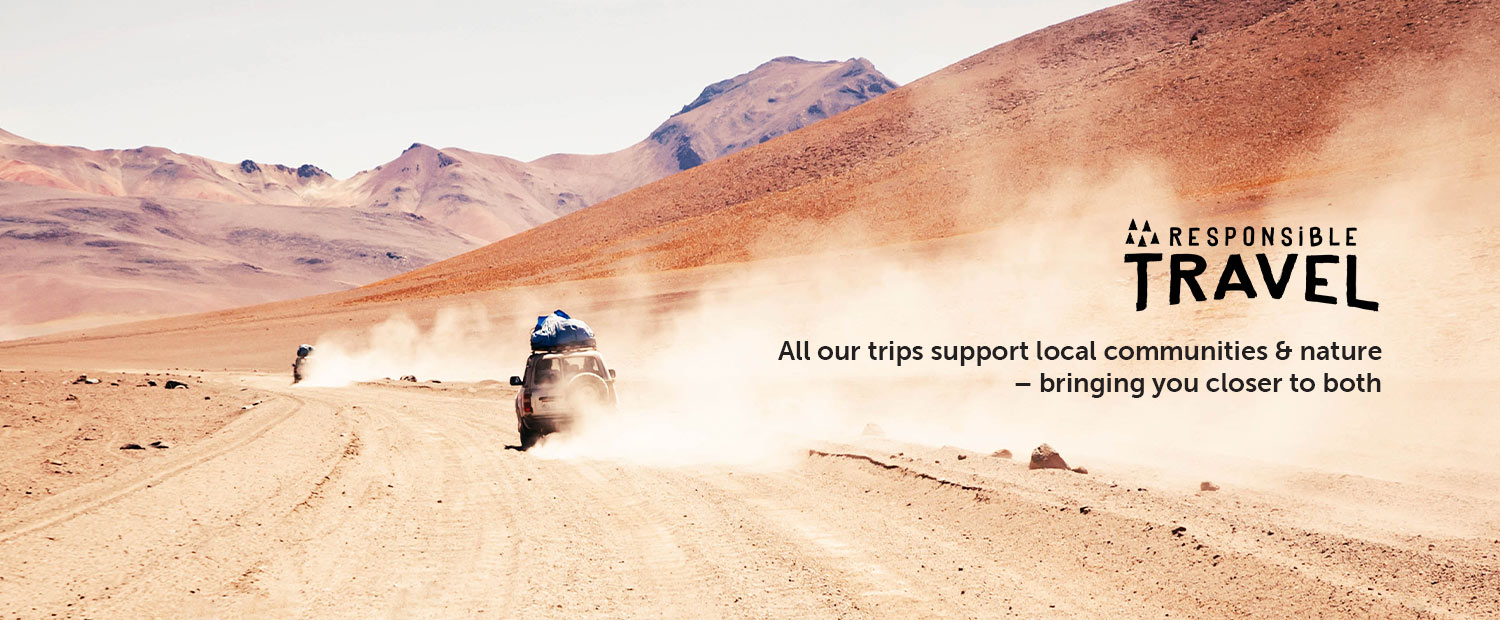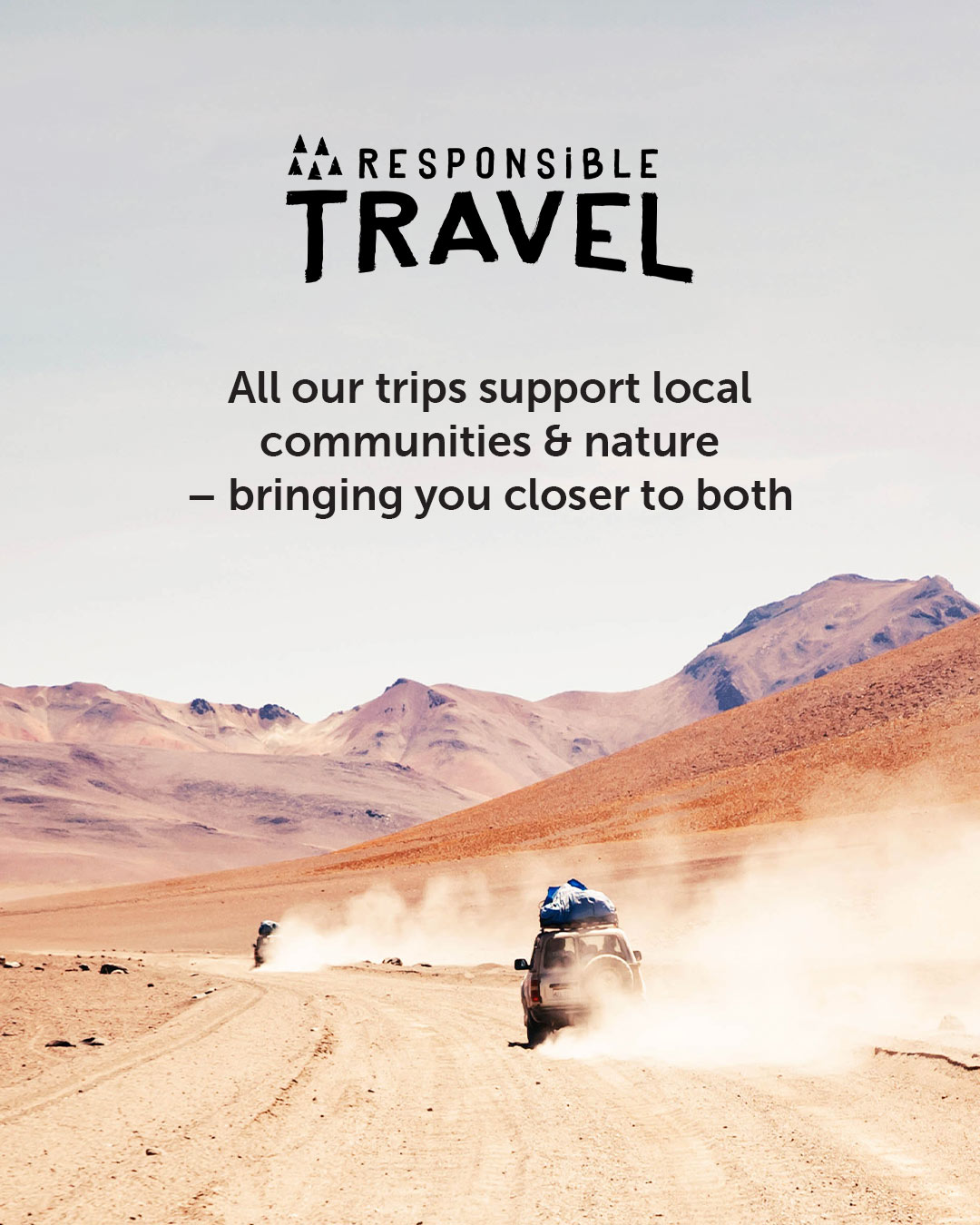 Easter Island
One of the most remote inhabited islands in the world,
Easter Island
(or Rapa Nui) is over 3,500km west of continental Chile. To many, an aura of mystery surrounds it, thanks to the enduring image of its Moai – the hundreds of stone statues on the island carved from volcanic ash. Some are nearly 1,000 years old and they remain today as an enigmatic symbol of a civilisation which was almost wiped out, and about which we only know pieces. It's common to combine an
Easter Island holiday
with a trip to mainland Chile, flying in and out of Santiago.
Travelling to Chile with kids
Your kids will fall in love with guanacos, the sweet llama-like animals that gallop on ungainly legs across the Patagonian plains. Long-lashed wildlife aside,
family holidays to Chile
are safe and easy to navigate, and its natural wonders are stupendous rather than subtle. There are some great activity holidays for families in the Chilean Lake District. The lagoon-spotted landscape can be explored by kayak and horseback. The Atacama Desert adds mountain biking to the mix, plus flocks of pink flamingos and steaming geysers.
Types of holidays & vacations in Chile
There are many ways to holiday in Chile and some are more unusual than others. The country is a great road trip destination – so good, in fact, that few people think about using the same reliable roads for a
cycling holiday
. By bike, you can enjoy famous journeys like the Seven Lakes Route in the Lake District using pedal power rather than petrol. A
small group holiday to Chile
is a one of the best ways to go on an adventure or trekking holiday and make some intrepid companions.
Adventure holidays
are a great way to dive into Patagonia. Why just hike, when you can white water raft too?
If you'd like to chat about Chile or need help finding a holiday to suit you we're very happy to help.