Ecuador holidays overview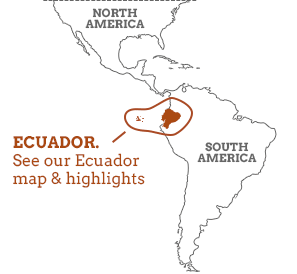 Ecuador's habitats range from steamy Amazon jungle and high Andean páramo to bird-filled cloud forest and mangrove-lined coast, while majestic colonial cities shelter in the foothills of snow-capped volcanoes. In the Galápagos Islands, wide-eyed sea lions, giant tortoises and penguins show no fear of their human visitors, and happily pose on wave-battered rocks. Ecuador's culture is just as diverse and welcoming. Colourfully clad Quichua – descendants of the Incas – weave alpaca fleeces into warming woollens, while lowland tribes capture the magic of the rainforest with shamans and medicinal plants. Learn more in our
Ecuador travel guide
.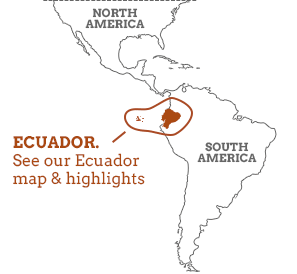 Our top Ecuador holidays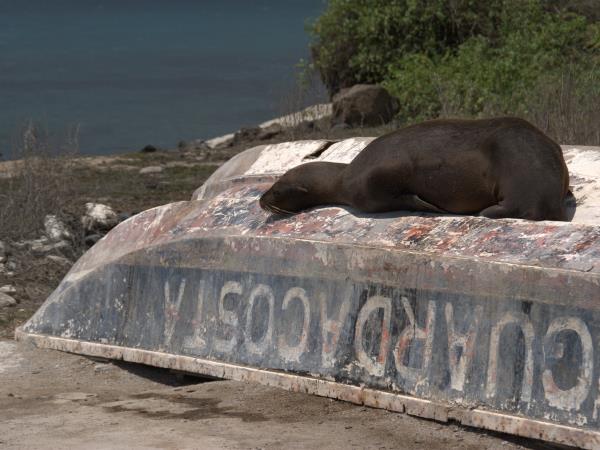 10 days
ex flights
An active Galapagos Islands adventure holiday
Small group
2021: 1 Oct, 15 Oct, 29 Oct, 12 Nov, 26 Nov, 10 Dec, 17 Dec, 20 Dec, 24 Dec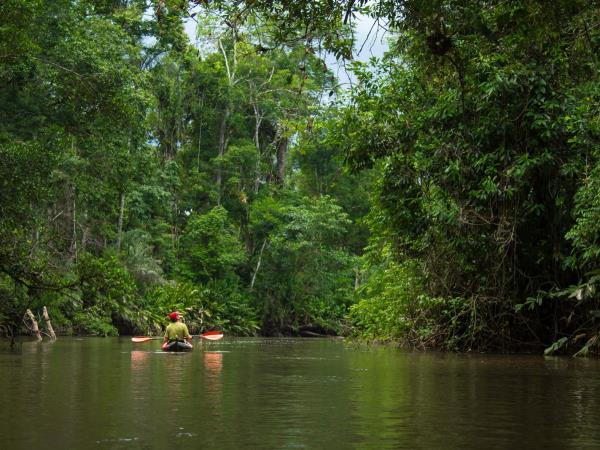 From
US $3779

to

US $6249
23 days
ex flights
Experience Ecuador & Galapagos in our complete classic tour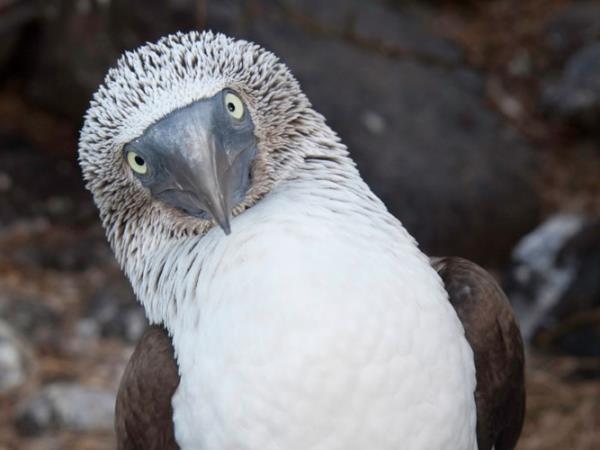 7 days
ex flights
An amazing adventure Galapagos Multi-sports
Small group
2021: 5 Oct, 16 Nov, 21 Dec, 28 Dec
Best time to go on holiday to Ecuador
There is no
best time to visit Ecuador
. Peak seasons are mid-June to early September, and December to early January, though crowds are still rare. The exception is Galápagos – where thousands of visitors mean that in peak season, it hardly fits the "remote archipelago" image you may have in mind. Here, January to May is the warmest period with the calmest seas, allowing for the odd shower. The Andes are damp year-round, with warm days and icy cold nights. The Oriente, meanwhile, is hot and rainy, particularly from December to April. Pack layers and waterproof bags.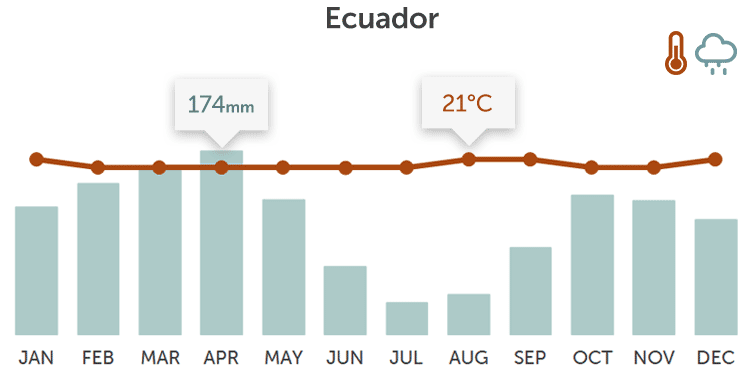 Map & highlights
Many Ecuador holidays feature a land- or sea-based tour of the Galápagos Islands, where the renowned wildlife is remarkably unafraid of humans. But mainland Ecuador has much to recommend it too, including one of the world's highest active volcanoes in Cotopaxi National Park. Brave walkers can peek into the crater. There's a range of adventure sports in Baños, while culture vultures can admire the colonial-era architecture of the capital, Quito, and UNESCO-listed Cuenca. Otavalo is another must-see – the Andean town hosts one of South America's largest markets, where you'll find all manner of Quechua handicrafts.
1. Baños
This tranquilo little town is a hotspot for adventure lovers, who can try out rafting, paragliding, horse riding, rappelling, mountain biking and even bungee jumping beside the looming backdrop of the smoking Tungurahua Volcano. After pushing your body to its limits, you can soak in the hot springs Baños was named after, or visit one of the many affordable massage studios scattered around the town.
2. Cotopaxi
One of the world's highest active volcanoes, the perfectly conical Cotopaxi is a dignified sight in the central Andes, its snow-capped peak releasing the odd billow of smoke for anyone who doubts its power. The surrounding area offers many pleasant hikes, horse rides and haciendas, while the brave (and well acclimatised) can attempt to summit the peak and peer into its deep caldera.
3. Cuenca
This UNESCO World Heritage Site is one of South America's best-preserved colonial cities. Founded by the Spanish in 1557, Cuenca had already been a settlement for 1,000 years for the Cañari and then the Incas. Today, Cuenca's cobblestoned streets, whitewashed churches, mild climate and fascinating museums are a draw for tourists and retired expats.
4. Galápagos
The isolation of these volcanic islands has turned them into a living museum of evolution, where all is not as it seems. Puckered, giant tortoises can walk these rocks for over two centuries, and tiny finches have forgotten how to be afraid of humans. Cormorants have lost their ability to fly, yet iguanas have learned to swim. This is a worthy, wildlife Mecca that will inspire your inner biologist
5. Otavalo
This exuberant Andean town hosts one of South America's hugest markets. Stock up on alpaca woollens, woven throws, straw hats, and bright paintings, sold by Quichua locals with black braids, felt hats and flowing blouses. At the nearby animal market, chickens, sheep and guinea pigs change hands each Saturday. Head out of town for panoramic hikes around the sacred Laguna Cuicocha, at the foot of Cotacachi Volcano.
6. Quito
Stretched narrowly between volcanic peaks, Quito is a fittingly dramatic introduction to Ecuador. The Old Town's beautifully restored colonial architecture and busy plazas are perfect for people watching, while its lively indigenous community provides traditional music, dance and food. Step back into the modern world in the Mariscal Sucre district, with excellent restaurants, trekking gear shops and funky cafes.
Rainforests
The
rainforests
of Ecuador are as rich in wildlife as any other – the trick, as always, is being able to spot it among the trees. Hot, humid and always very wet, the rainforests are always travelled either on foot or by small boat along the river. Howler monkeys can be heard shrieking from far away, spider monkeys perform acrobatics on vines, and dozing sloths dangle from branches. You may also encounter anacondas, caimans and comical capybaras on the waterways, while the intensity of the birdlife is spectacular. Homestays in indigenous communities are an excellent way to explore the culture of Ecuador's rainforests.
Galápagos Islands
The wildlife of the
Galápagos Islands
may not be amazingly large, or fierce, but nowhere else in the world is it so fearless of humans. Responsible visitors rarely need a zoom lens. This isolated Pacific archipelago, 1,400km off mainland Ecuador, was the origin of Darwin's theory of evolution – but although carefully protected, the Galápagos ecosystems remain fragile. The giant tortoises, penguins, marine iguanas and red-footed boobies – as well as the residents – all depend on tourism being run sustainably. Whether opting for a land- or cruise-based tour, the holiday companies we work with make sure you're travelling with people who have the islands' best interests at heart.
Family holidays in Ecuador
The wildlife of the Galápagos Islands is abundant, so – unlike game drives on safaris – tours don't require hours of sitting still quietly. Spotting giant tortoises, iguanas and penguins up close and personal is just one reason youngsters will love Ecuador. High-spirited kids can also run free in cloud forests where hiking, rafting and canyoning are possible, as well as learn how to make their own chocolate.
Ecuador family holidays
can combine a stay in a hacienda with a spell on a laidback tropical beach, where you can wander local markets in search of colourful trinkets to take back home.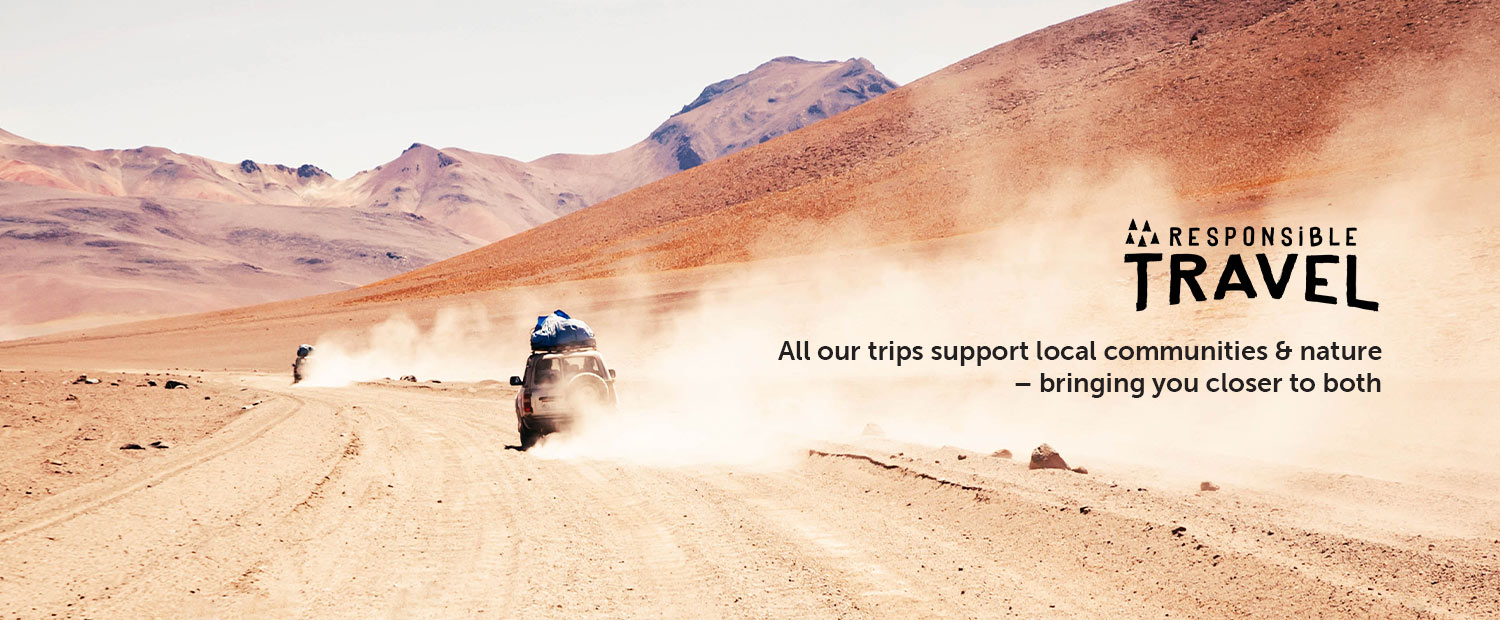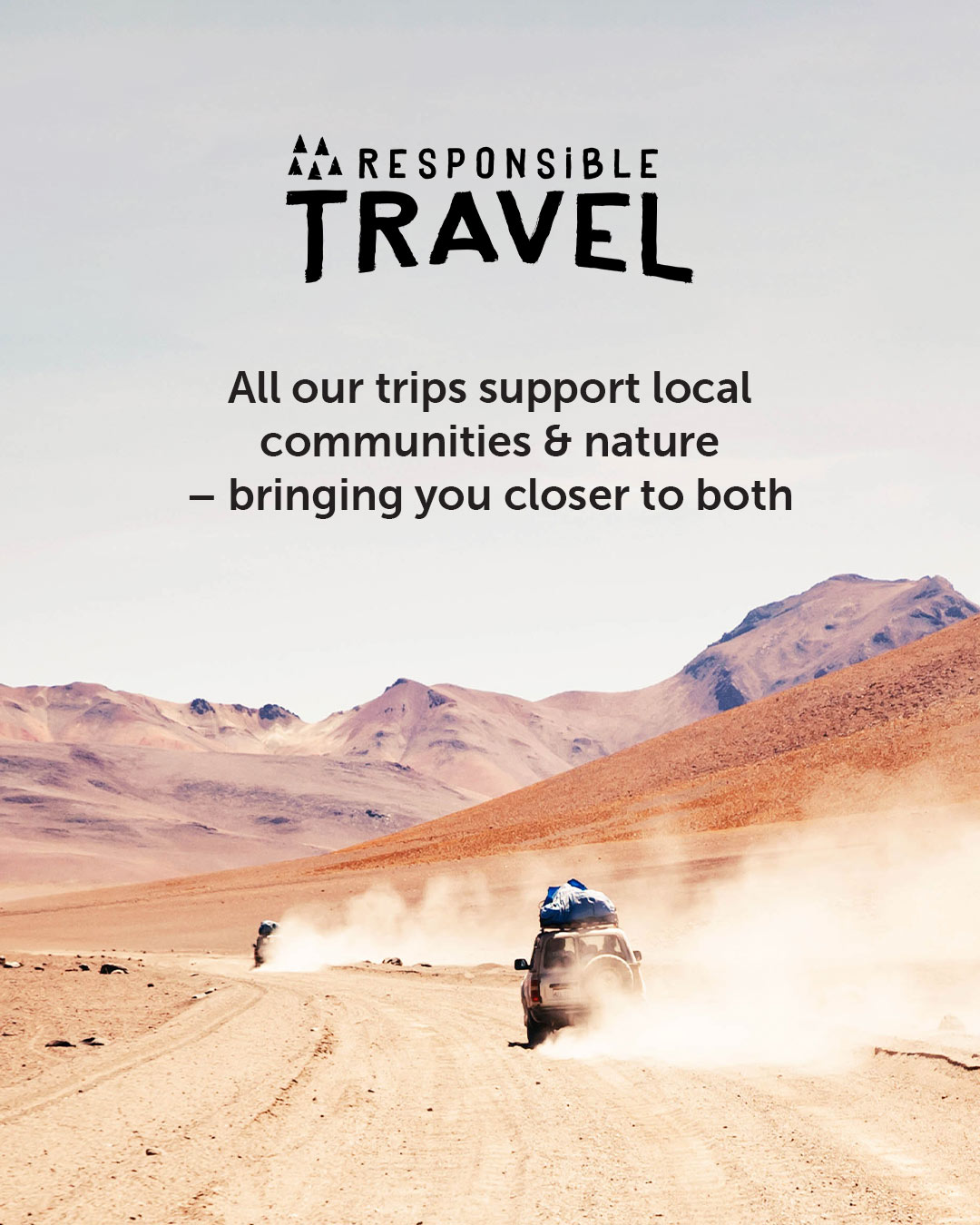 Cotopaxi National Park
Walking around forested Cotopaxi National Park you'll often see hawks and condors soaring above, no doubt enjoying their views of Mount Cotopaxi. This is one of the world's tallest active volcanoes, rising dramatically from flat terrain, its snow-capped, smouldering cone a temptation for intrepid hikers. You don't need mountaineering skills to climb Mount Cotopaxi, but you'll certainly pick some up on an organised trip – summit attempts depart from a refuge at midnight, and you'll need to be physically fit. But for those not so enamoured of scaling an active volcano, there are plenty of other less demanding hikes in the park.
Types of holidays & vacations in Ecuador
Small group holidays
in Ecuador remove the stress of trip planning, ensure you make the most of your time, and provide guides who can make sure you don't order the guinea pig by mistake. If you'd prefer a little more flexibility in your arrangements – whether in travel dates, types of accommodation, or shaping the itinerary –
tailor made holidays
showcase a variety of experiences, from the Andes to the Galápagos Islands. Of course, for the best
wildlife holidays
in Ecuador you should be Galápagos bound. There is a range of land-based or small ship cruise trips available, depending on your preferences.
If you'd like to chat about Ecuador or need help finding a holiday to suit you we're very happy to help.