You don't need a wand to experience the magic of Greece – just wanderlust. There's something about those thousands of islands – some only reachable by a twice-weekly ferry, others uninhabited except for goats – that gets people dreaming. You shouldn't just stay on the beach. Ancient history and traditional culture play out against dramatic backdrops and you might stumble across the ruins of ancient civilisations on a hike. Though it's getting harder to find truly untouched portions of these perennially popular shores, they are still here. Find out more in our
travel guide
.
Our top Greece holidays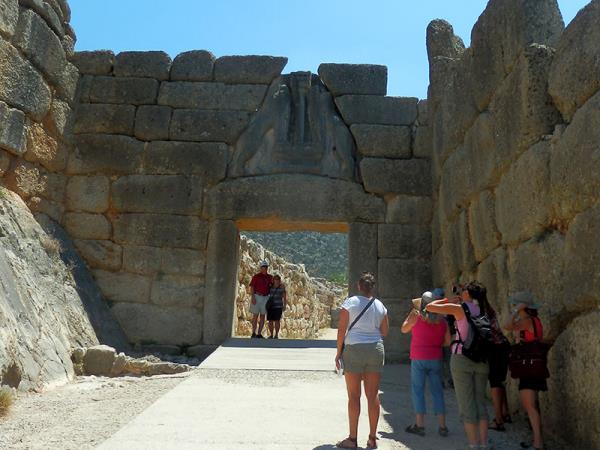 8 days
ex flights
A small-group archaeology tour of Greece
Small group
2021: 25 Sep, 2 Oct, 9 Oct, 16 Oct, 23 Oct, 30 Oct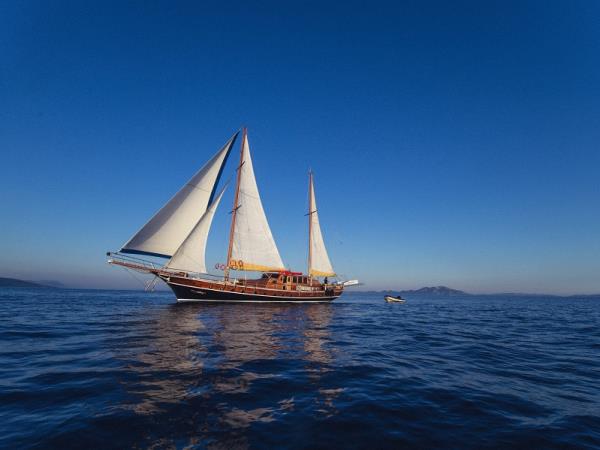 8 days
ex flights
5 star services while cruising the Greek Islands in luxury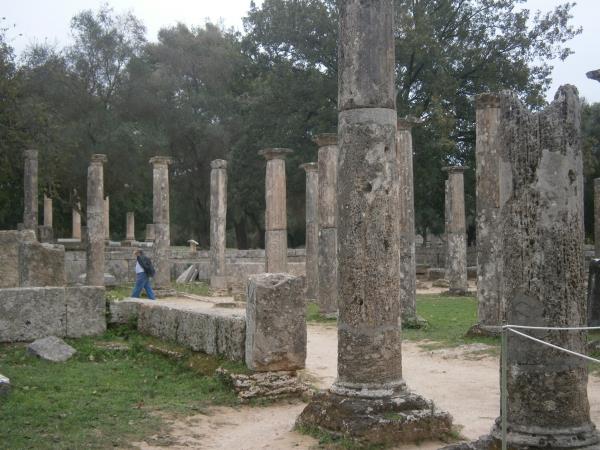 7 days
ex flights
The most complete round trip of the Peloponnese
Small group
2021: 25 Sep, 2 Oct, 9 Oct, 16 Oct, 23 Oct, 30 Oct, 6 Nov, 13 Nov, 20 Nov, 27 Nov, 4 Dec, 11 Dec, 18 Dec
Best time to go on holiday to Greece
Ironically, the July and August 'high season' probably isn't the best time to visit Greece – think tourist throngs and unpleasant heat. June and September are nicely hot but with more chances to mix with locals and visit historic sites with fewer crowds. For hiking, April to June and September to November are ideal. Spring is wildflower time, while autumn is augmented by harvests – from wine and olives to wild mushrooms. Winter days are often bright and there's skiing in the mountains. April to October is sailing season – but note details of prevailing winds, such as the Ionian
maistros
. Pick the
best time to go.
Map & highlights
Greece isn't all about islands, but they're a good place to start. The Ionian Islands are pretty and pine-clad, offering great sailing trips that start in Lefkada before heading on to mythical Ithaca. The Cyclades, further east, includes flashy favourites Santorini and Mykonos, whilst Crete is so big that you'll need a week to explore it. On the mainland, Athens has unmissable classical sites. So does Thessaloniki, Greece's second city, which sits close to Mount Olympus. Meteora in central Greece is famous for its miraculous monasteries, each one balanced on a precarious sandstone column.
1. Athens
Once the heart of Ancient Greece, Athens itself has an unfortunately pretty grubby air, but the grandeur of its archaeological sites can never be diminished. There are few tall buildings allowed in Athens, so that famous view of Acropolis Hill is never obscured. Then there are the ancient theatres of Herodes Atticus and Dionysus, the Arch of Hadrian and the Temple of Zeus. A day in Athens at the start or end of your trip is always rewarding.
2. Crete
Friendly and spirited, Crete distils Greece into one sun-baked island. The scenery blends hills carpeted with olive groves and vineyards with dramatic mountains split by epic clefts like the Samaria Gorge, and sublime beaches backed by welcoming tavernas. Add a panoply of history from the majestic ancient Minoan Palace of Knossos to memories of Venetian, Byzantine, Moorish and Ottoman settlers once drawn here too.
3. The Cyclades
The Cyclades offer a meze of Greek charms. On Naxos, walk the orchard-filled Tragea Valley and scale the chain's highest peak, flanked by tiny hamlets. Traverse the unforgettable volcanic caldera on Santorini, or ancient paths across Paros and Syros from virgin cove to virgin cove. Nature abounds - from Natura 2000 havens like Amorgos and Koufonisia to dolphins, seals and turtles accompanying inter-island sailing.
4. Lefkada
A green Ionian island jewel, Lefkada's tracery of ancient footpaths brings walkers to traditional mountain and coastal villages, the wildlife-rich ancient oak Skaros forest, plus valleys watered by falls and natural springs. Its eponymous main town sits on the Gira lagoon, alive with flamingos and penguins. A west coast beach voted the best in the Med (Egremni) is icing on the lovely cake.
5. Meteora
Meteora boasts UNESCO World Heritage status, a giant rocky forest of surreal pinnacles topped by ancient monasteries once reachable only by rope ladders (there are steps now!). Medieval monks fled Turkish invaders to pray here in cave chapels – but today Meteora draws hikers and rock-climbers to pointy-up bits with names like Devil's Tower, Iron Edge and the Corner of Madness.
Thessaloniki & Mt Olympus
6. Thessaloniki & Mt Olympus
Athenians may disagree but lots of Greeks rate their 'second city' far pleasanter than the capital. Compact and friendly, Thessaloniki's cosmopolitan vibe comes with 2,500 years of Roman, Byzantine and Ottoman memories, fine museums and a waterfront lined with sundowner spots. It's also a base to visit the monasteries of Athos plus Mt Olympus – Greece's highest peak, and reputed home of ancient gods.
Epic adventures
Greece is much more than a beach. It can be more fun to swim off the back of a sailing boat than off the shore (and you don't get covered in sand). The adventurous can combine diving and sailing, or white water rafting and windsurfing. On dry land, there are hiking holidays that take you to see what's at the top of Mount Olympus, or through deep gorges where you have less chance of disturbing angry deities. The intrepid can even go on a journey to the centre of the world: the Ancient Greeks thought that this was at Delphi.
Cultural holidays in Greece
What have the Romans ever done for us? Well, they copied the Greeks, who gave much of Europe a vocabulary for science, a blueprint for sculpture, a theory for modern medicine and a template for debate.
Cultural tours
mix millennia of history with insight into modern Greece, and you can travel with an
archaeology
expert to make sense of the society behind the stone ruins. Perhaps the biggest Greek legacy is not what still exists, but what never did. Its myths and legends – from Odysseus' journey to Zeus's rage – play on whenever a modern traveller looks on Olympus or reaches for Ithaca.
Activities
Cycling
is a good way to see Greece. Don't think that you have to commit to one island – you can take the ferry or even charter a sailing boat to experience different places on two wheels.
Walking holidays
, too, take you across islands like Kythnos, where you'll walk along historic terraces, hike the famous Samaria Gorge in Crete, or go up into the Pindos Mountains on the mainland.
Multi activity holidays
are for those who can't settle on one sport – one day you'll be sea kayaking and the very next, mountain biking. The variety is great if you're travelling with kids.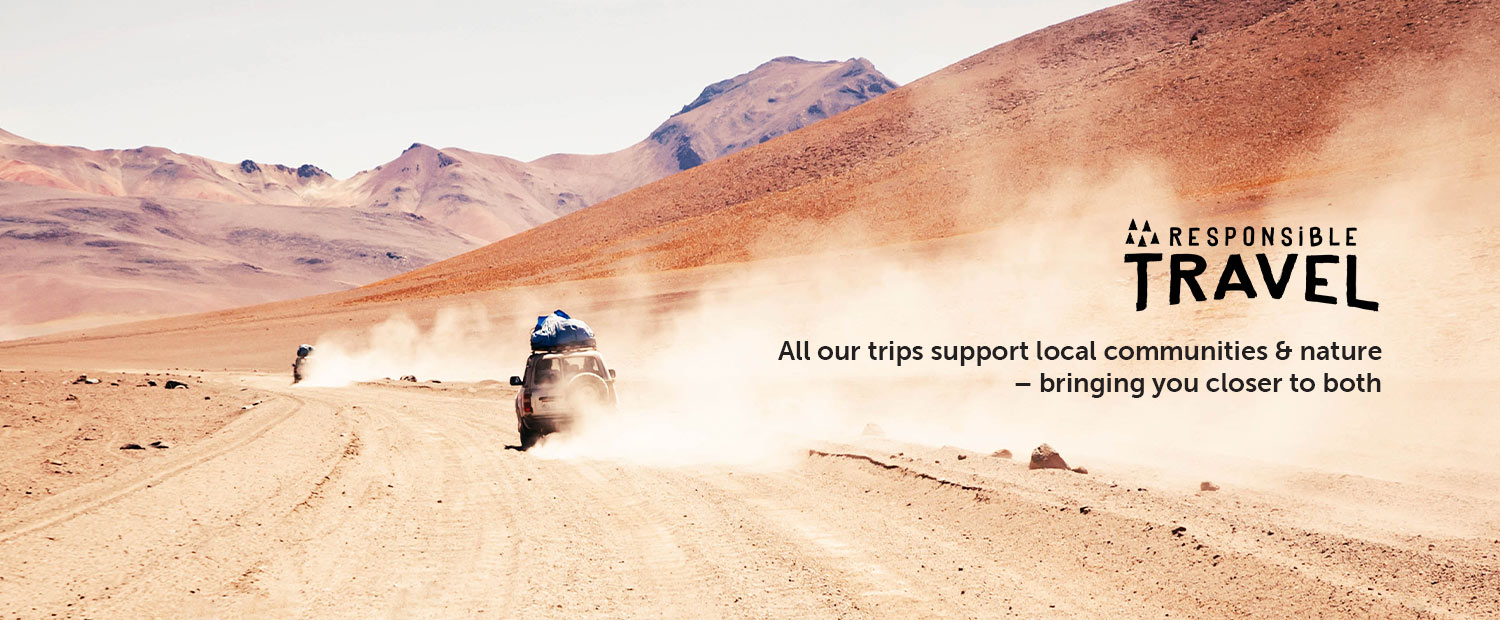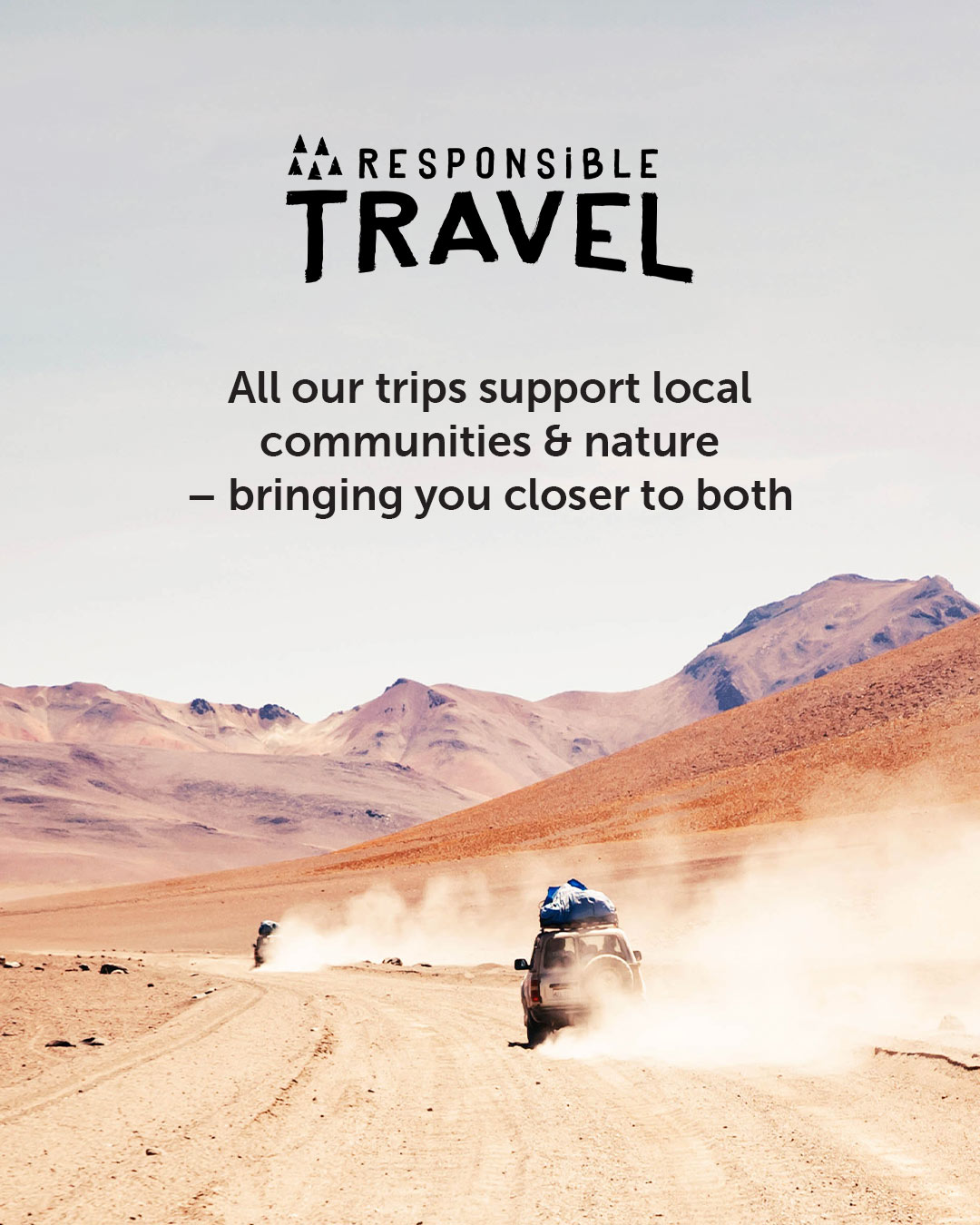 On the water
Island-hop to your heart's content with the help of a
small ship cruise
. A gulet – a sailing boat designed in neighbouring Turkey – could be your home for the week on an Aegean cruise, whilst in the Ionian you can get to uninhabited islands and silent anchorages.
Sailing holidays
are great – and you don't need to learn the ropes if you pick a trip that comes with a skipper and crew. If you want to be captain, you could always bareboat or go on a flotilla – that way you can factor in as many swimming stops as you please.
Family holidays in Greece
If your children are water babies, then Greece is the word: on a
family holiday
they can swim in safe and stunning surroundings, and you might even spot turtles in the water. There are multi activity holidays on Rhodes or the Peloponnese for those who need to blow off steam – on white water or by kayak. Sailing holidays suit those who are learning as well as those ready to rule the waves. There are ways to keep costs down: it's inexpensive to feed a family on delicious taverna dinners – just don't fill up on all that delicious bread before the starters.
Where to go in Greece
Do you want to go to the islands, mainland or somewhere in-between? The 'in-between' in question is the
Peloponnese peninsula
. Connected to the mainland by a thread at the Isthmus of Corinth, it has plenty of underexplored headlands and long beaches.
Mainland Greece
has forests, mountains, and, of course, Athens, the capital. The
Greek islands
can be sorted by group. The Dodecanese, Cyclades, Ionian and Saronic are all top choices, but few islands beat Crete – it's one of the largest islands in the Mediterranean, and is stuffed with sights.
If you'd like to chat about Greece or need help finding a holiday to suit you we're very happy to help.