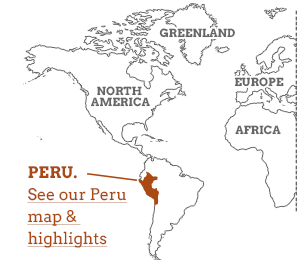 It's easy to view a Peru holiday as a journey into the lost Inca kingdom of the Andes, whose modern inhabitants – the Quechua – are living descendants of its pre-colonial past. But don't underestimate Peru's diversity. Over half of the country is blanketed by the species-rich Amazon, and its coastline is a 2,500km desert with the highest sand dunes on Earth. Peruvian cuisine is influenced by seafood as much as native potatoes and quinoa, and the cities are a mix of modern and ancient: Spanish architecture perching atop Inca stonework, glass-fronted buildings overlooking colonial plazas. Learn more in our
Peru travel guide.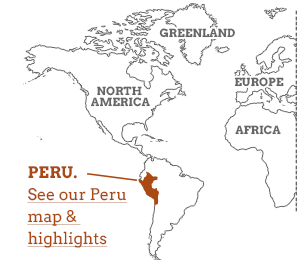 Our top Peru holidays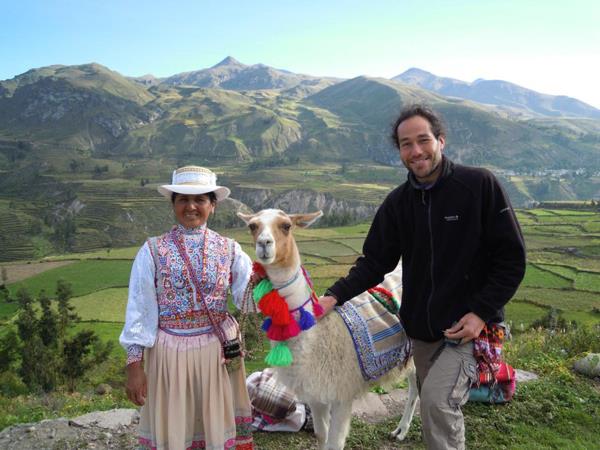 14 days
ex flights
Lima, Colca, Titicaca & Machu Picchu in a customisable tour.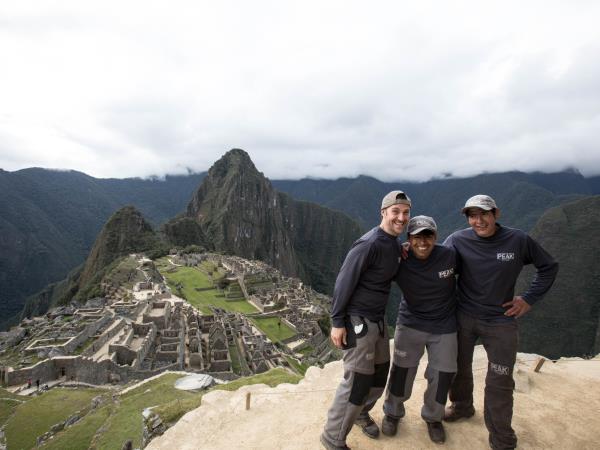 17 days
inc UK flights
Taste Peru's diverse landscapes and fascinating culture
Small group
2022: 15 Apr, 6 May, 20 May, 3 Jun, 24 Jun, 22 Jul, 12 Aug, 26 Aug, 9 Sep, 14 Oct, 2023: 14 Apr, 5 May, 19 May, 2 Jun, 23 Jun, 21 Jul, 11 Aug, 25 Aug, 8 Sep, 13 Oct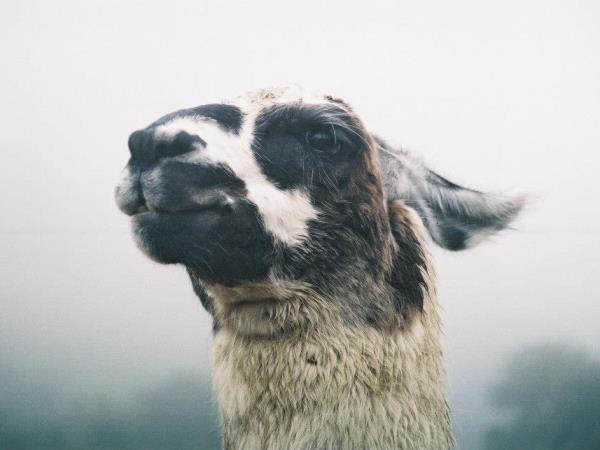 10 days
ex flights
Trek the cultural sites and mountain scenery of Peru
Best time to go on holiday to Peru
Peruís climate varies by altitude. Even places which are adjacent on the map vary hugely in temperature or rainfall, so these climate charts are very rough guides only. The seasons are loosely divided into wet and dry, with May-September generally being the
best time to visit Peru
as it is drier and clearer in the highlands, and much better for trekking. Itís also the best time to explore the Amazon basin, as wildlife congregates around shrinking rivers, and mosquitoes are fewer. The arid coast is also pleasantly cooler at this time. Just be prepared for cold nights in the mountains, and pack appropriately.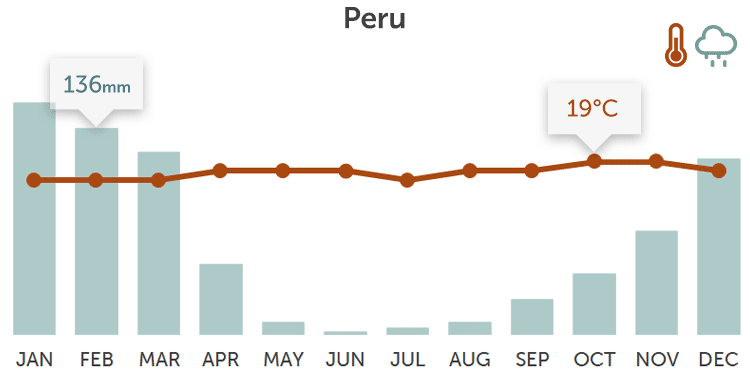 Map & highlights
Cuzco, a UNESCO World Heritage Site, is the gateway to the arduous four-day Inca Trail which brings you to the ancient Incan citadel of Machu Picchu, among the most iconic tourism destinations in the world. Arequipa, further south and also UNESCO-listed, rivals Cuzco for beautifully preserved colonial architecture, but attracts far fewer crowds. Peruís many natural attractions are crowned by the vast Colca Canyon over which condors soar, and Lake Titicaca, with its floating Uros islands and underwater ruins. Then there are the mysterious Nazca Lines, best appreciated from the air, which predate the Incan Empire by centuries.
1. Arequipa
This UNESCO World Heritage Site is a worthy challenger to Cuzco's architectural crown, but without the crowds. Overlooked by a snow capped, conical volcano and built largely of pearl-coloured volcanic stone, Arequipa is absolutely beautiful, and its historic centre has Inca, colonial and 19th century influences. Modern Arequipa is also a lot of fun for nightlife and dining.
2. Colca Canyon
Plunging over 4km into an Andean valley, Colca is one of the world's deepest canyons. Its also one of Peru's most popular tourists attractions thanks to its famous residents - the enormous condors, usually viewed riding the thermals from the Cruz del Condor platform. Do more than a daytrip: trek the remote canyon base, or stay with the Quechua locals in nearby Cabanaconde.
3. Cuzco
Cuzco was the capital of the Inca Empire, but for modern tourists, it may as well be the capital of Peru. This UNESCO World Heritage Site, sitting at a cool 3,400m, is the gateway to the Inca Trail, colourful Quechua culture and snow-sprinkled peaks. The colonial architecture of this cobblestoned city is beautifully preserved, and it's a great place to adjust to the altitude before setting off to explore the riches of the Andes.
4. Lake Titicaca
At 3,800m, Puno is the gateway to the immense Lake Titicaca. The dust-coloured buildings fading into the surrounding mountains contrast with the colourful, traditional dress of local residents. There are llama farms, artisan markets and scenic viewpoints. Take a daytrip or overnight tour to the peaceful Aymara-inhabited islands of Amantani and Taquile, or to the famous floating Uros Islands, made of reeds.
5. Machu Picchu
Rediscovered a century ago, the 'Lost City of the Incas' has not lost its ability to astonish, thanks to its phenomenal position atop a mountain peak, with panoramic Andean views. Whether you complete the gruelling four-day hike or hop on the luxury train, Machu Picchu will literally be a high point of your Peru holiday. Just remember that it's a lot more crowded than the carefully framed photos lead you to believe.
6. Nazca Lines
One of the world's most famous unexplained mysteries, the Nazca Lines are thought to have been created almost 1,000 years before the Inca walked this high plateau. As well as the vast geometric shapes - measuring over 200 metres across - there are over 70 animal, birds and human designs, though all explanations to their meaning are mere speculation, especially given the difficulty of viewing them.
History & ancient culture in Peru
With a remote mountain location, a challenging trek to reach it and spectacular sunrises, Machu Picchu is one of the most famous sets of ruins in the world. But there is far more to Peruvian history and ancient culture than this, admittedly fascinating, citadel. Alternative Incan sites, including Choquequirao and Vilcabamba, are just as impressive and also much less busy. The Nazca Lines, carved into desert rock, are an intriguing glimpse into the beliefs of another ancient civilisation, while beautiful cities such as Cuzco and Arequipa are well-known for their superbly preserved colonial architecture.
Inca Trail
This demanding four- or five-day trek from Cuzco to Machu Picchu is best tackled as part of a small group tour. With hard-working porters scurrying ahead of you with tents, food and other essentials, you can get by with just a daypack. Organised tours also ensure you don't miss out on the necessary and strictly limited permits. The
Inca Trail
is only 43km long, but you need to be fit and ready for walking at high altitude if you're going to make it. The busiest months are May to September, so remember there are several alternative routes, including the Salkantay and Lares treks.
Machu Picchu
Never actually 'the lost city of the Incas' as the legends have it,
Machu Picchu
still has an aura of mystery to it thanks to its remote location on an Andean mountaintop. The Incans constructed some 200 stone buildings across wide terraces, which while crumbling still attest to the amount of skill and labour involved. The most famous archaeological site in the Americas, abandoned in the 16th century, was probably used as religious citadel-cum-royal estate and is reached either by trekking the Inca Trail or taking the bus from nearby Aguas Calientes. Visitor permits are limited to 2,500 a day.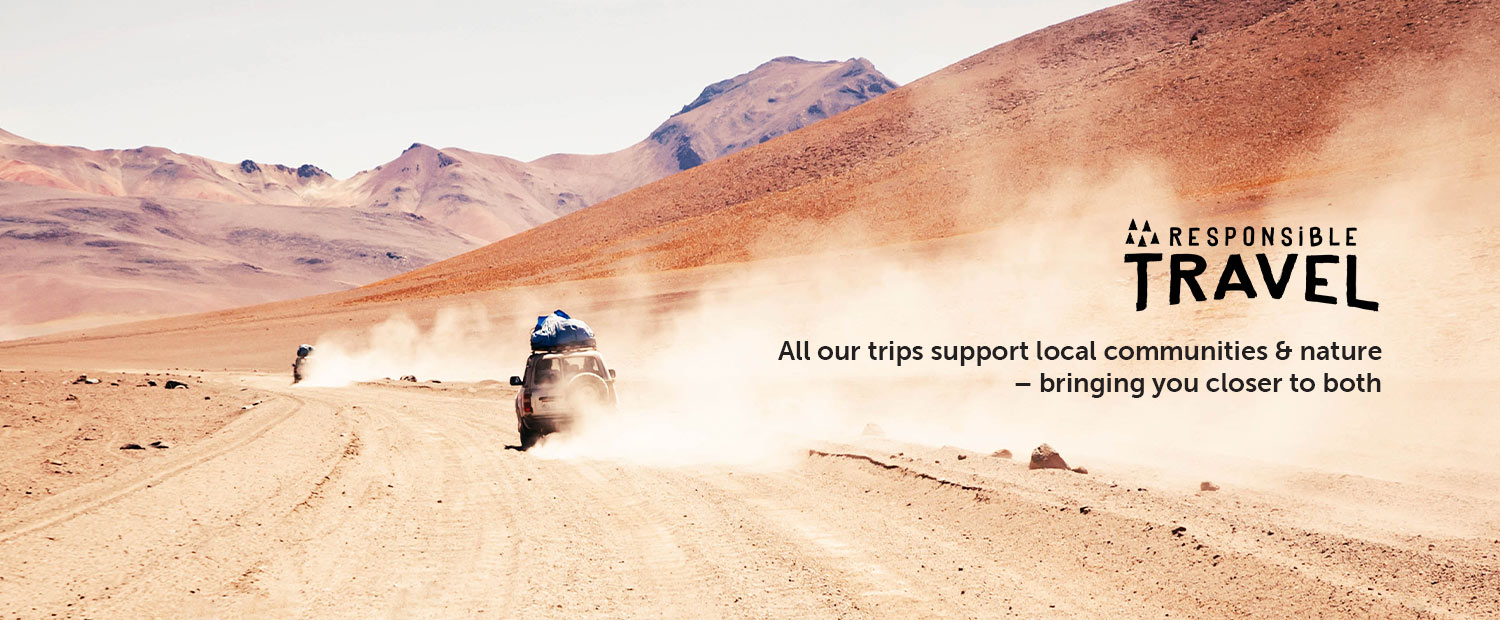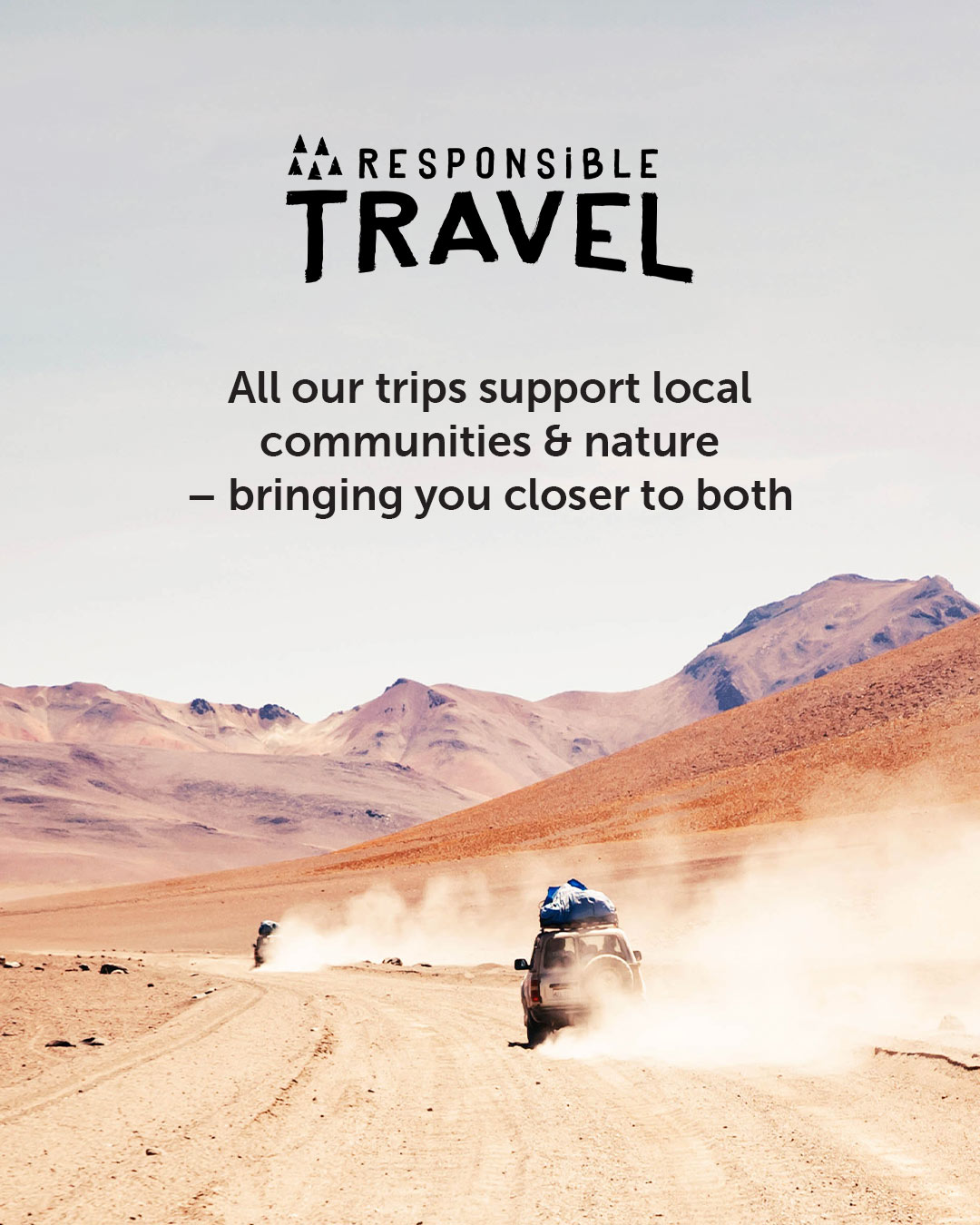 Family holidays in Peru
It might not spring to mind for
family holidays
, but Peru is safe, fun and full of great activities for families with kids aged from about seven up. Budding Indiana Joneses will love wandering Machu Picchu to learn about its mysterious origins, or trying to identify the calls of strange birds and monkeys in the Amazon. There are cycling routes along valley floors and past ancient ruins, alpaca farms where you can watch woollen garments being made, friendly homestays, kayaking and easygoing trekking. Travelling in Peru with kids does require some flexibility but it's an attractive destination for adventurous families.
Where to go in Peru
Not that you're limited to them by any means, but there are two key destinations in Peru. The first, of course, is the iconic
Machu Picchu
, 2,430m up in the Andes. Many aim to be among the ancient Incan ruins for sunrise or sunset. Experienced and fit walkers can tackle the four-day Inca Trail, but most choose to take the train from Cuzco to Aguas Calientes. The
Peruvian Amazon
covers more than half of the country. Trips into the dense rainforest begin from Puerto Maldonado or Iquitos and reveal wildlife, including sloths, howler monkeys, anacondas, pumas and over 1,000 bird species.
Types of holidays & vacations in Peru
If you plan to take on the ambitious Inca Trail a
small group trip
is the wisest way to approach it. Your permits, and most importantly your porters, will be organised on your behalf. Not all
walking holidays in Peru
focus on the Inca Trail however there are several equally enjoyable but lesser-known routes to Machu Picchu, and plenty of awesome trekking trips that feature other locations entirely such as the Ausangate Circuit or Rainbow Mountain Trek.
Tailor made holidays
abound too, which are a great idea for couples especially and anyone wanting to get a deeper insight into Peruvian culture.
If you'd like to chat about Peru or need help finding a holiday to suit you we're very happy to help.