Small ship cruising holidays overview
Unlike the giant liners of the world, small ship cruise holidays take you away from massive marinas in favour of island idylls. Visit the Galapagos Islands on a small boat, and you can go scuba diving or snorkelling with sea lions. Sailing cruises take you to elusive atolls in the Maldives or through complex archipelagos like the Mergui Archipelago in Burma, Turkey's Gokova Islands and the Dodecanese Islands in Greece. Because such remote spots are often wildlife havens, sailings come with expert guides too. Read our
small ship cruising travel guide
to navigate through the many options.
Our top Small ship cruising holidays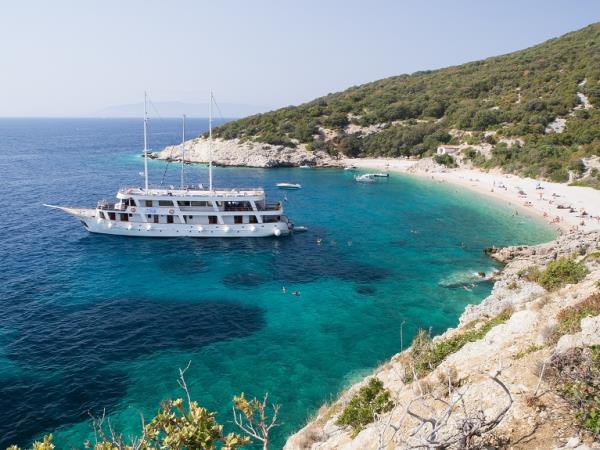 8 days
ex flights
Cruise Croatia's beautiful islands on a small cruise ship
Small group
2021: 25 Sep, 2 Oct, 9 Oct, 2022: 16 Apr, 23 Apr, 30 Apr, 7 May, 14 May, 21 May, 28 May, 4 Jun, 11 Jun, 18 Jun, 25 Jun, 2 Jul, 9 Jul, 16 Jul, 23 Jul, 30 Jul, 6 Aug, 13 Aug, 20 Aug, 27 Aug, 3 Sep, 10 Sep, 17 Sep, 24 Sep, 1 Oct, 8 Oct, 15 Oct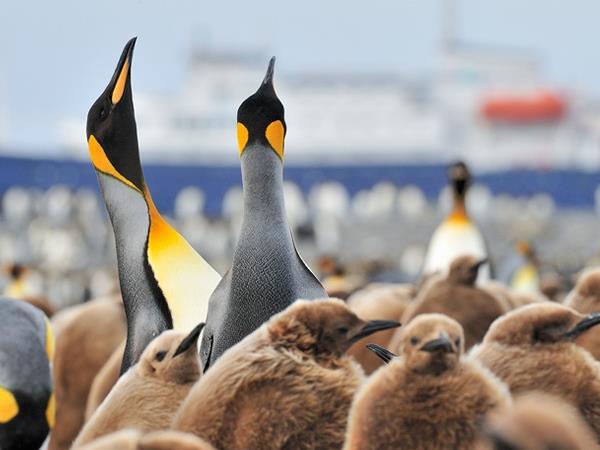 21 days
ex flights
The Ultimate Antarctica Experience!
Small group
2021: 25 Oct, 6 Nov, 2022: 25 Oct, 2 Nov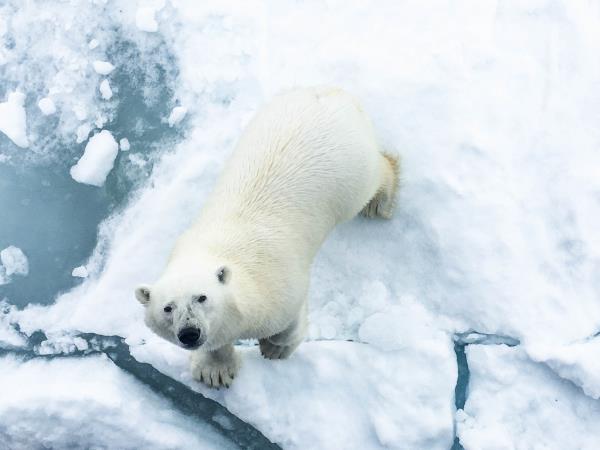 11 days
ex flights
A wildlife focused Arctic safari in Svalbard
Small group
2022: 23 May, 5 Jun, 22 Jun, 12 Jul, 19 Jul, 1 Aug
Map & highlights
Croatia is one of the most popular places for cruises. A small ship will show you how it's done properly, drifting away from jam-packed ports to vineyard islands and sea kayaking coves. Greece and Turkey also offer clear turquoise Mediterranean waters – often best explored aboard a traditional gulet. Antarctica and the Falklands are on another scale altogether, thanks to wildlife that ranges from albatross and skuas to whales and penguins. Of course, there's also the Galapagos, where Darwin's voyage on the HMS Beagle inspired his theory of evolution.
1. Antarctica
We don't think that bigger is better on
Antarctica cruises
. Larger boats (over 100 passengers) may reduce seasickness, but a smaller vessel gives a more personalised service, the chance of one-on-one time with the scientists and lecturers, and access to shallower harbours. Additionally, only 100 people may step ashore at a time, so passengers on bigger ships must take it in turns to see the penguins, whales, seals and albatross.
2. Croatia
With over 1,000 islands off the coast of
Croatia
, it is not surprising that small ship cruises here are very popular. And indefatigably pretty. Let a local skipper navigate you through the Northern Islands such as Krk, or through the lesser visited Zadar archipelago. The Central Dalmatian archipelago with beauties like Brac and Hvar is one of the most popular. But wherever you go, the boats will hold a maximum of 40ish passengers.
3. Galapagos
A small ship cruise really is the way to go
in the Galapagos
, especially as some islands only allow the small ones to berth. Boats where the emphasis is on wildlife not social life and where, with fewer people on board, you won't have to queue endlessly to embark and disembark. This gives you more time to enjoy watching boobies on San Cristóbal Genovesa, iguanas and albatross on Española or snorkel with sea lions and penguins off Floreana.
4. Greece
You'll feel like you are on a veritable odyssey on a
Greek cruise
, sailing around the Cyclades or the Dodecanese, with islands that are so crammed with cultural heritage, UNESCO sites become almost a banality. With small numbers of passengers, a skipper and a cook to deal with the fundamentals, you can focus on the frolics of swimming in turquoise waters, scuba diving, dolphin-spotting and collapsing on remote island beaches.
5. Svalbard
The Svalbard archipelago is the gateway for
Arctic small ship cruises
. Spitsbergen is the main island for people, the rest being 'bearly' inhabited. You can explore this magical place on a traditional schooner sailing boat, an expedition boat or a modern small cruise ship with lecture facilities, zodiac outings but all with wildlife viewing facilities. Welcome to the world of polar bears, walruses, sea lions, reindeer and Arctic fox.
6. Turkey
Voyages on gulets
– traditional sailing boats based on former sponge-diving vessels – are known as 'Blue Cruises' (
mavi yolculuk
), referring to the sea and sky that envelop guests along the Turquoise Coast from start point Fethiye. Drop into secluded coves, idyllic island anchorages, ancient sites and beguiling fishing hamlets, with exciting inland excursions thrown in.
Finding the right cruise for you
Are you wondering
how to choose a small ship cruise
? There are certain things to keep in mind – such as whether you're prepared to pile on the layers in the Arctic, Antarctica or Scotland, or if you'd prefer to sail in sunshine in the Mediterranean and Aegean. The length of the sailing days is also important. There's a big difference between a week spent island-hopping on a yacht and two weeks on an expedition ship that spends two days crossing choppy oceans. Certain cruises lend themselves to specific activities, too, such as sea kayaking, wildlife watching and swimming.
Single travellers
There's a real sense of camaraderie on board small ship cruises, which makes them great for solo travellers. Single cabins are available on larger ships, while luxury or off-peak cruises will often let single travellers book a double room without a supplement. Other cruises offer you the chance to share a cabin to avoid the single supplement; it's well worth considering if you don't mind sharing your space. One thing's for sure: you'll never be lonely, and you'll become fast friends with your fellow seafarers. Read more about
small ship cruises for single travellers
.
Families
Small ships and kids sounds like a potentially disastrous combination, but skippers often get a kick out of having children on board to ooh and ahh over wildlife and be inspired by ocean landscapes. Some yachts add safety nets so that children from the age of five can sail safely; Antarctic and Arctic cruises might only allow teenagers who are old enough to fully understand weather and wildlife watching safety briefings. Small ship cruises are especially suitable for single parents who'd like to holiday in good company. Find out more about
small ship cruises for families
.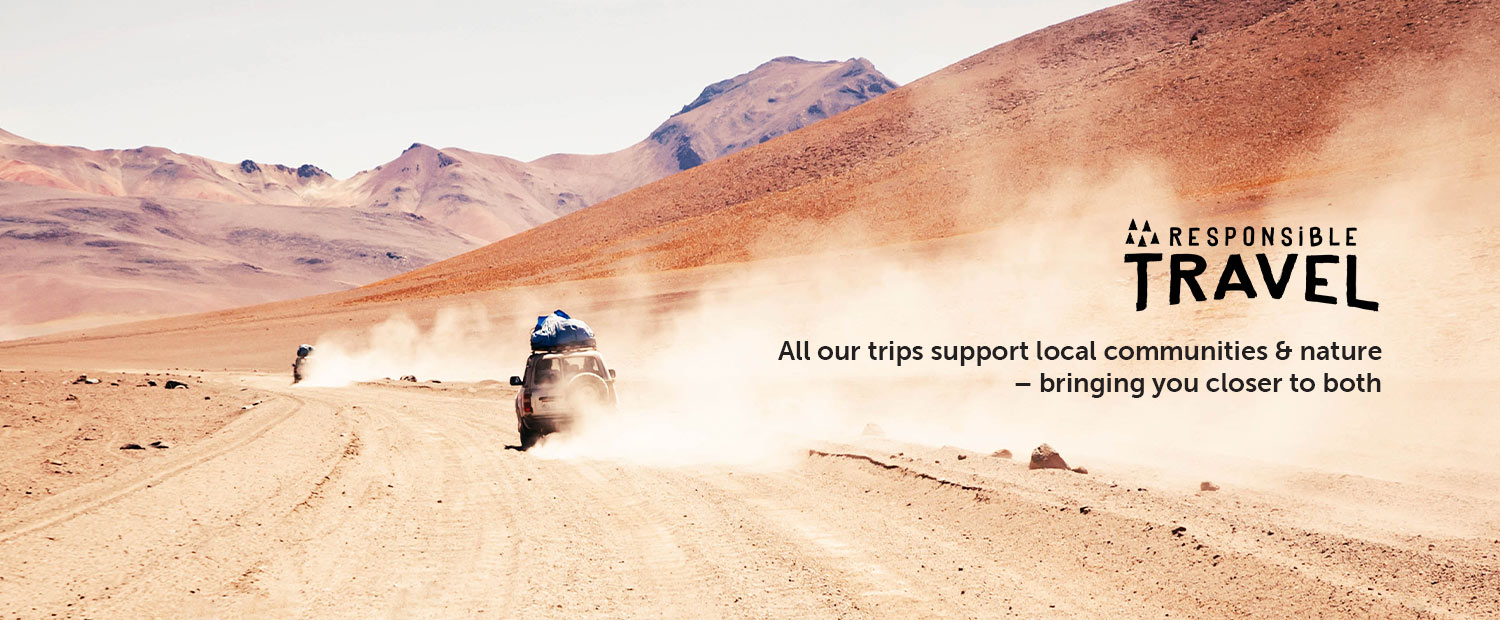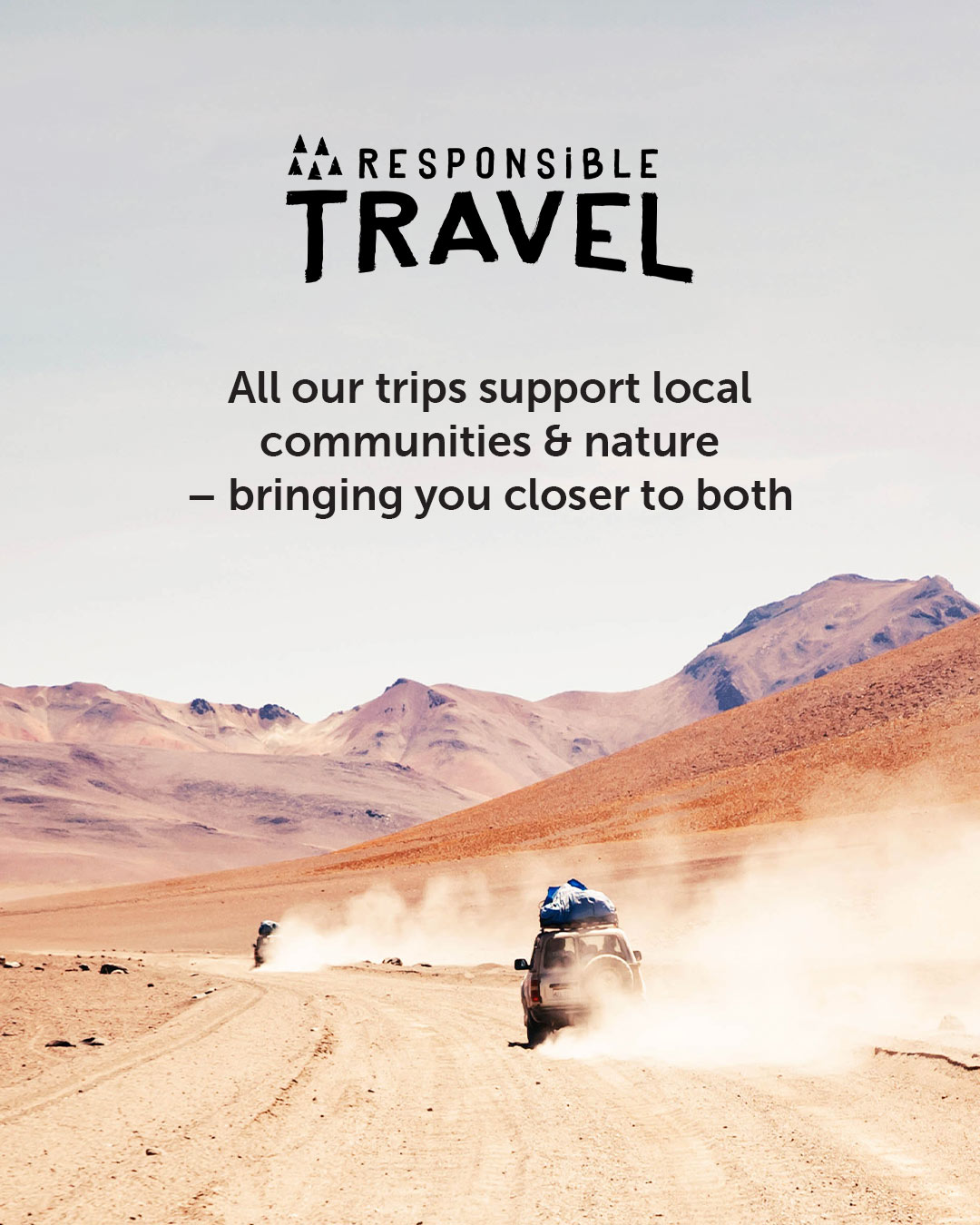 More about Small ship cruising
Expedition cruising
Expedition cruises plot course for the edge of the map – to corners of the world that are often only accessible by ocean. Even that access is a challenge; you might sail into Spitsbergen aboard an icebreaker or head to the New Zealand's Subantarctic Islands on a strengthened tall ship. You'll meet indigenous communities gleaning a living in some of the most inhospitable environments on earth and see near-mythical wildlife like beluga whales and polar bears. Expeditions usually sail for a couple of weeks, so expect a good few days at sea filled with lectures and slap-up meals with new friends.
Wildlife cruising
Inobtrusive small ships are great for watching dolphins, whales, orca and seabird colonies. The skippers and guides we work with are well-versed in the principles and local laws of watching wildlife safely and respectfully; tours will often be tailored to the animals' routines instead of yours. Polar bear cruises are vital for revealing the true effects of climate change and shrinking ice packs on endangered species. Other voyages have conservationists on board who can get you involved in monitoring dolphin pod sizes and movements. Read more about
wildlife small ship cruises
.
River cruising
The Nile, Amazon, Yangtze, Mekong… You can float down some of the most mythologised rivers in the world on a small ship. Depending on which
river cruise
you choose, the scenery will range from waterside shrines and ruins to limestone mountains and dense rainforest. There's nothing stagnant about a river cruise, either. These are working rivers, so your captain and guides will show you where floating markets sell flowers and silverware, and where you can disembark to look around a Buddhist temple. They'll also point out wildlife – perhaps pelicans in the Gambia, crocs in Egypt, and pink dolphins along the Irrawaddy.
If you'd like to chat about Small ship cruising or need help finding a holiday to suit you we're very happy to help.