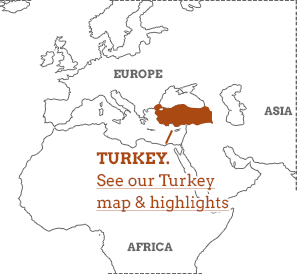 Geography and belief suggest Noah's Ark may have come to rest between the peaks of Mount Ararat after the Biblical Flood. And Turkey still feels like a blessed landfall for travellers from afar. White-capped mountains contrast with white-sand beaches where turtles lay eggs in the shade of stony ruins. The very rocks of Turkey seem magical: eroded into 'fairy chimneys' amid the cave dwellings of Cappadocia or bringing forth eternal natural flames in Lycia. Muslim calls to prayer blend with Byzantine church bells, sizzling street food stalls and chatter in markets and cafés. Our
Turkey travel guide
salutes this kaleidoscope.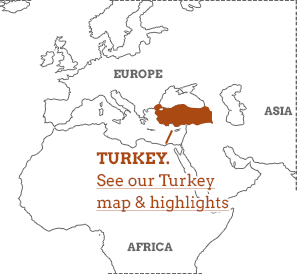 Our top Turkey holidays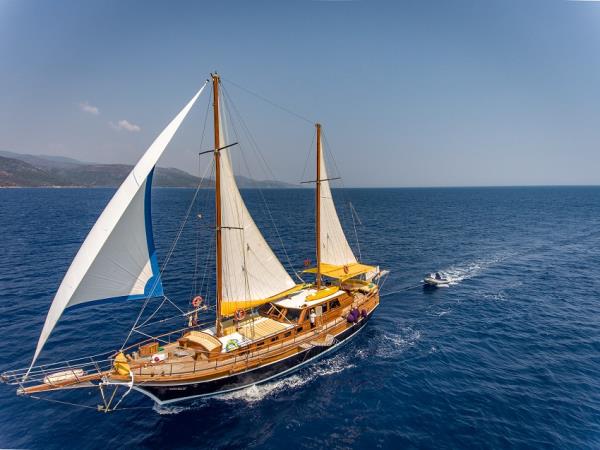 8 days
ex flights
Cruise remote islands and bays on a luxury gulet.
Small group
2021: 25 Sep, 2 Oct, 9 Oct, 16 Oct, 23 Oct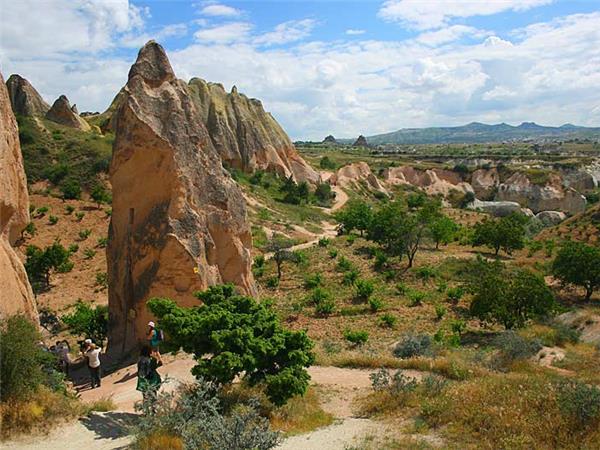 8 days
inc UK flights
Trek the unique and fairytale landscape of Cappadocia
Small group
2022: 16 Apr, 30 Apr, 7 May, 21 May, 27 Aug, 10 Sep, 17 Sep, 1 Oct, 8 Oct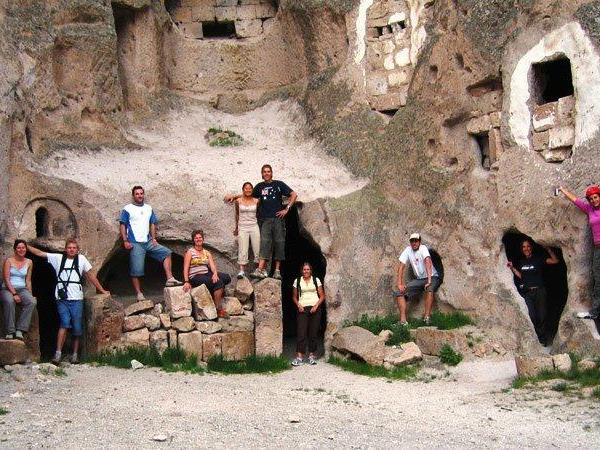 10 days
ex flights
Discover the wonders of Turkey on this 10 day tour
Small group
2021: 2 Oct, 9 Oct, 16 Oct, 23 Oct, 30 Oct, 6 Nov, 13 Nov, 20 Nov, 27 Nov, 4 Dec, 11 Dec, 18 Dec, 25 Dec, 2022: 1 Jan, 8 Jan, 15 Jan, 22 Jan, 29 Jan, 5 Feb, 12 Feb, 19 Feb, 26 Feb, 5 Mar, 12 Mar, 19 Mar, 26 Mar, 2 Apr, 9 Apr, 16 Apr, 23 Apr, 30 Apr, 7 May, 14 May, 21 May, 28 May, 4 Jun, 11 Jun, 18 Jun, 25 Jun, 2 Jul, 9 Jul, 16 Jul, 23 Jul, 30 Jul, 6 Aug, 13 Aug, 20 Aug, 27 Aug, 3 Sep, 10 Sep, 17 Sep, 24 Sep, 1 Oct, 8 Oct ...
Best time to go on holiday to Turkey
With a 7,200km-long coastline and wildly varying terrain, the best time to visit Turkey depends on where you want to go and what you want to do. June to August is hot almost everywhere. The west and south coasts have mild winters, while central Anatolia is colder – as is Istanbul. Summer is great for activities like kayaking, rafting, canyoning or diving, but not so good for crowds at major cultural sites. Sunny spring and autumn days offer fine temperatures for walking and cycling. Keep reading about
when to travel to Turkey
.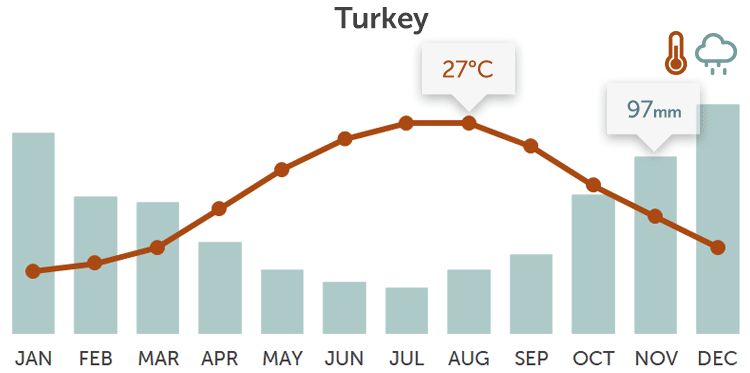 Map & highlights
Turkey is enormous, so most holidays focus on a theme or region. You might explore Cappadocia, where hot air balloons hover over fantastical 'fairy chimneys'. Gulet cruises shove off from the long coastline – Fethiye is a favourite port – or you could explore the coast on foot along the Lycian Way, which knits together ancient mule tracks and trading routes. History tours take you to the spectacular ruined Roman city of Ephesus and Gallipoli Peninsula Historical Site, where the Gallipoli campaign from World War I is memorialised. Then there's Istanbul – a kaleidoscopic city crowned by the Blue Mosque.
1. Cappadocia
Turkey's central Anatolian wonderland seems lifted from fairytale, surreally carved by volcanic activity and water erosion. Caves honeycomb soft stone cliffs, while fresco-adorned early Christian churches dot brightly hued valleys studded with strange columns. If you only ever do one balloon ride consider it here. The ancient village of Goreme is a great base for hiking with a superb museum and cool cave hotels.
2. Ephesus
Ephesus is perhaps the most complete classical metropolis in Europe – despite an estimated 80% still unexcavated! As Roman capital of Asia Minor and with links to figures like Alexander and Croesus, its breathtaking sights include the giant Temple of Artemis (one of the ancient Wonders of the World), the statue-lined Curetes Way and the Terraced Houses.
3. Fethiye
Traditional embarkation point for gulet cruises from its magnificent natural harbour, Fethiyhe pairs historic sites (2,500-year-old carved tombs, a Crusader fort) with a pleasant low-rise town risen from the carnage of a 1958 quake. Nearby, Kayakoy is an eerie abandoned hill village whose Greek population were deported in 1923. It inspired Louis de Bernieres' 2004 novel Birds Without Wings.
4. Gallipoli Peninsula
The now tranquil pine forests and brush of this slender north-west peninsula are woven with poignant memories of WW1 carnage when forces part led by Mustafa Kemal (the future Ataturk) repelled Allied land and sea assaults in a triumph Turks celebrate – and Allies mourn - every March. The southern part of the peninsula is a national park – peaceful counterpoint to wartime memories.
5. Istanbul
A sensual feast bridging Asia and Europe, Istanbul – aka ancient Byzantium, then imperial Constantinople – has an eclectic history unmatched perhaps by any other European city. Ottoman mosques jostle with Byzantine churches, and calls to prayer vie with the cries of street hawkers by the Bosphorus, where commuter boats shuttle between continents. Superb cultural spaces plus plentiful contemporary chic ice the cake.
6. Lycian Way
Brainchild of intrepid British walker Kate Clow, this rugged 500km route traces the coast with patchwork of old paths and herding tracks across the ancient kingdom of Lycia. Alongside coastal hills, idyllic coves and picturesque fishing hamlets are stunning historic sites like Olympos and the partly submerged city of Simena – plus the unique natural fires of the Chimera.
Gulet cruising
You'll find gulets sailing everywhere from Montenegro to the Maldives, however their origins can be traced back to Bodrum in Turkey. These wooden, white-sailed boats are small enough to drop anchor by cosy coves, bays, empty beaches and blink-and-you'll-miss-'em islands that big cruise ships can't reach.
Gulet cruises in Turkey
are relaxed affairs, so expect long lunches in fishing villages and plenty of swim stops. Belowdecks, it's less fishing boat and more luxury schooner. You can choose a private cabin with air-con and en-suite bathroom; many are family-sized.
Walking holidays in Turkey
Walking holidays in Turkey
tread trails hollowed out by a few millennia's worth of footsteps. The Lycian Way is a well-known route, created in the 2000s by conservationist and writer Kate Chow to preserve lost footpaths along the dramatic Mediterranean coast. The Carian Trail, meanwhile, links ancient sites and remote villages along the south-westerly Aegean Coast. Or you can hike Cappadocia, ducking into subterranean cities and dreamlike sculpted valleys. Self guided and small group tours are available, depending on whether you fancy following a knowledgeable guide or striking out alone. Read our
Turkey walking guide
to find out more.
Family holidays in Turkey
You'll be kept on your toes on a
family holiday to Turkey
. A long, winding coastline and an inland of pine forests, mountains, rushing rivers and collapsed ancient cities provide loads of opportunities for walking, boat trips, sea kayaking and mountain biking. You might be based in a mountain town and take day trips out to places like the Saklikent National Park (great for tubing and gorge hiking) or spend a week aboard a traditional gulet with other families, smoothing down the bright turquoise Mediterranean or Aegean coasts. Cirali Beach is popular with families, thanks to its wooden self catering chalets.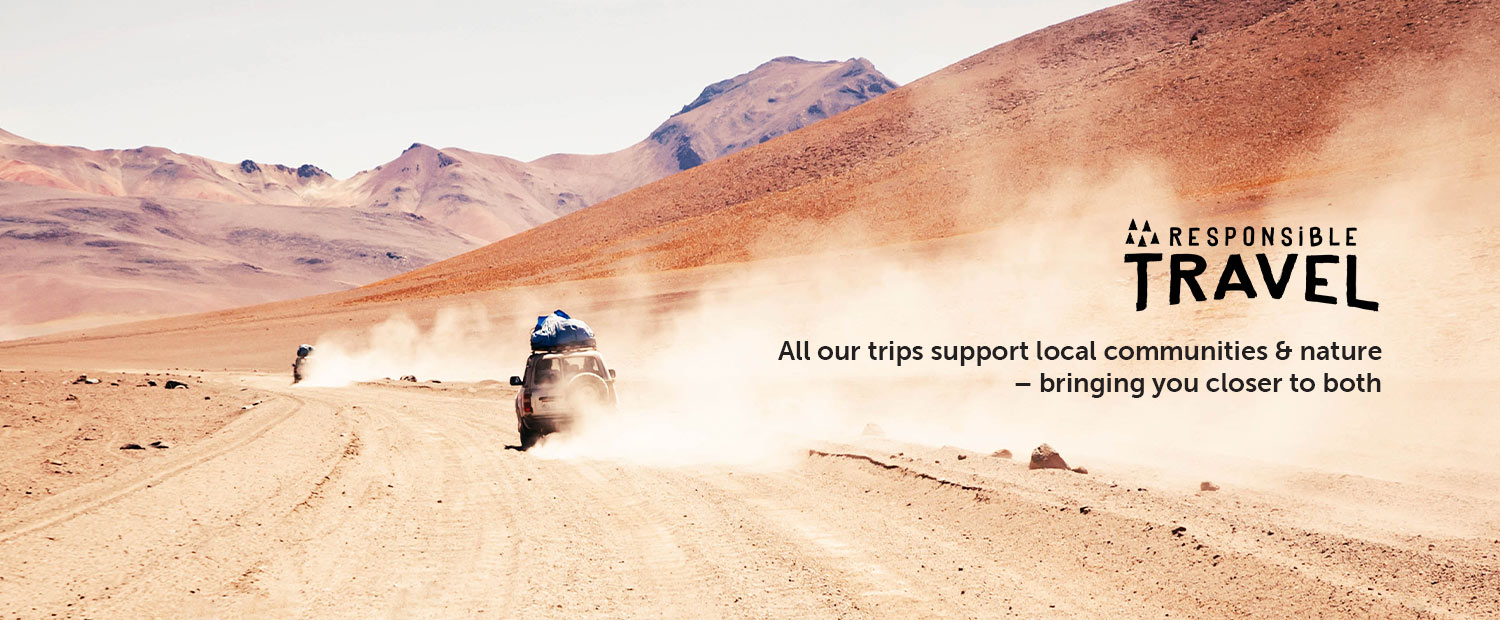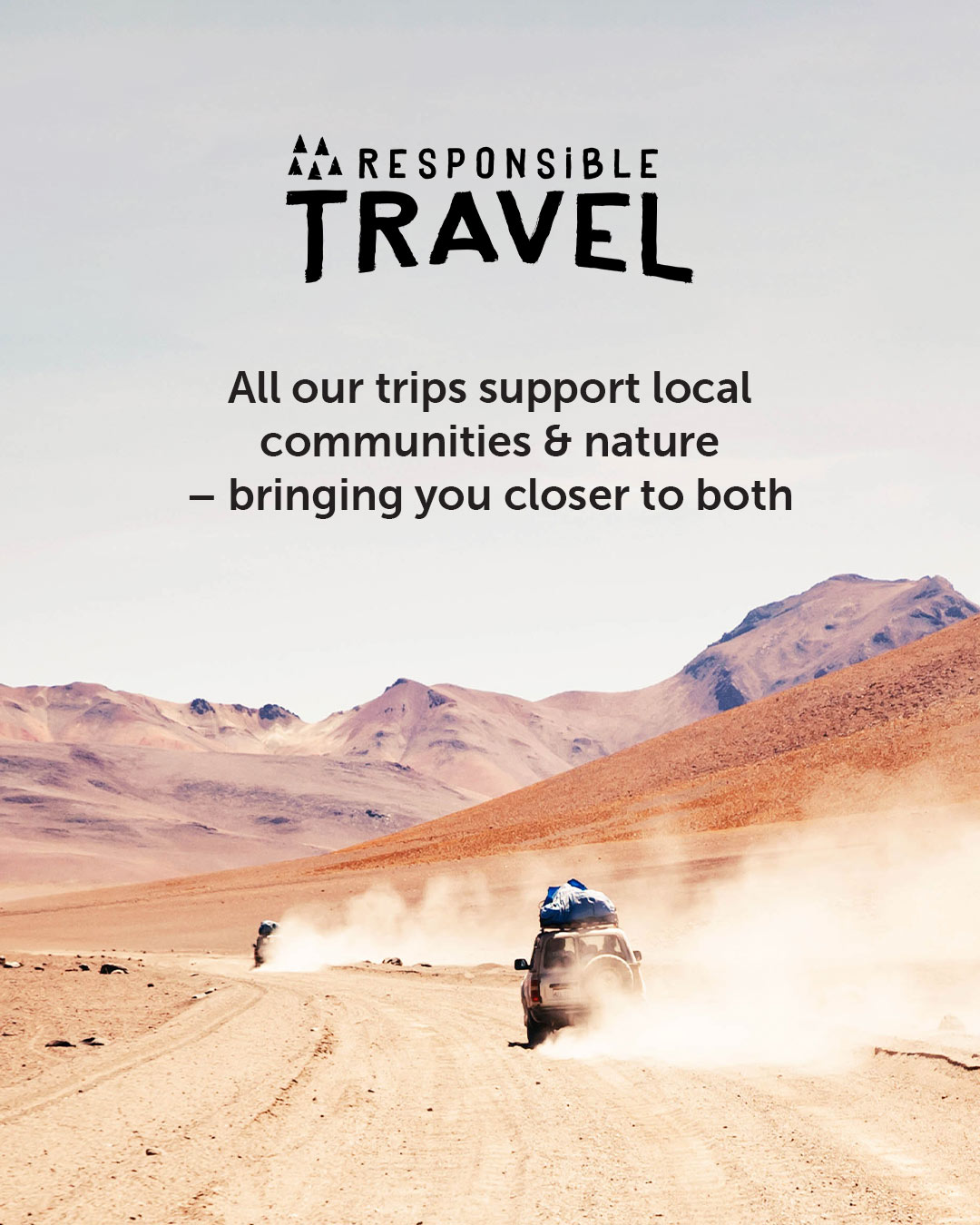 Cappadocia
Hot air balloons rising over honeyed rock formations is one of the everlasting images of
Cappadocia
. But there's even more to see below. Over 1,000 years ago, Byzantine Christians escaping persecution went underground – literally. They burrowed almost 40 cities into the soft rock… houses, churches, monasteries and all. Explore the painted cave churches of the Goreme Valley and hike between vineyards and apricot orchards in the Pancarlik Valley. Tour Cappadocia with a local guide for honest insight, either as a small group or on a tailor made holiday that picks out the activities that most interest you.
Istanbul
Often assumed to be the Turkish capital,
Istanbul
is a city that famously reclines across the border of Europe and Asia. Although perhaps 'reclines' is too relaxed – this is a busy city that whisks you between the blue-tiled Sultan Ahmed Mosque and brilliantly Byzantine Hagia Sophia, before sinking you into the 17th-century Spice Bazaar and coffee houses that double as debating parlours. Visit Istanbul in spring (March-May) and autumn (September-November) to avoid unbearably hot temperatures and unbearably big crowds, and make sure to give yourself at least three days to explore.
Types of holidays & vacations in Turkey
Small group holidays to Turkey
are best for adventurers who'd like to travel with a guide and a small group of soon-to-be friends. They usually focus on a region, such as hiking the Lycian Way or cruising on a gulet down the coast.
Adventure holidays
go full speed ahead; expect hot air balloon rides in Cappadocia, rafting river gorges with the kids, or mountain biking through cool pine forests.
Cultural tours
recount Turkey's long and storied timeline, walking you through Classical sites like Ephesus and Troy, and exploring Istanbul via its food and trinket markets.
If you'd like to chat about Turkey or need help finding a holiday to suit you we're very happy to help.