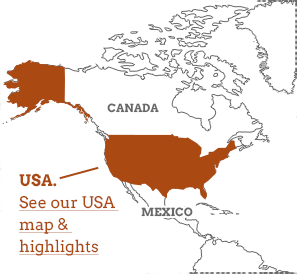 We all feel that we know the USA already. When you take your first trip to New York you instantly feel as if you're on a movie set. Hit the deserts and ranchlands of the southwest, and you're unable to resist whistling the theme tune from
The Good, the Bad and the Ugly.
But the USA has so much more – it's just so big. After seeing Alaska's glaciers, the desert canyons or the resplendent geysers of Yellowstone, you will never tease an American about not owning a passport. They have more natural wonders than most of Europe put together. Find out more in our
USA travel guide
.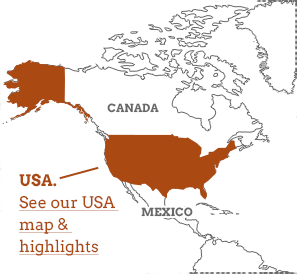 Our top USA holidays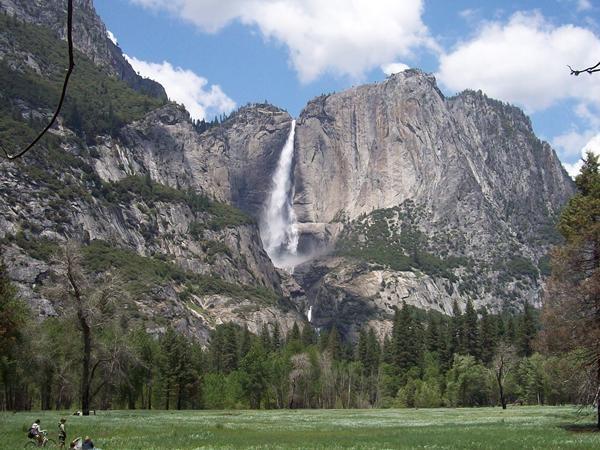 12 days
ex flights
A medley of man-made and natural wonders
Small group
2022: 15 May, 12 Jun, 3 Jul, 31 Jul, 28 Aug, 18 Sep, 16 Oct, 13 Nov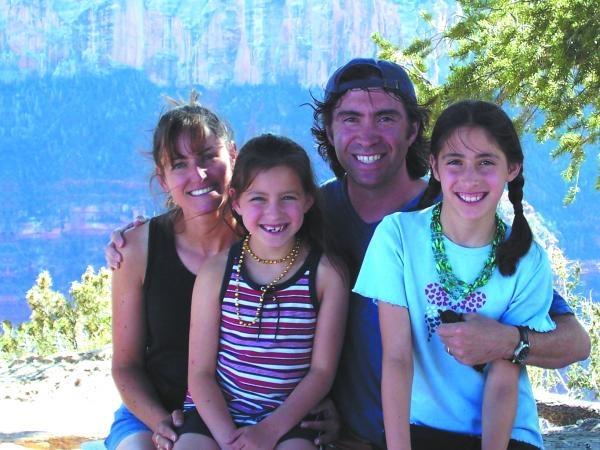 12 days
ex flights
Camp under the stars in America
Small group
2022: 25 Jul, 1 Aug, 15 Aug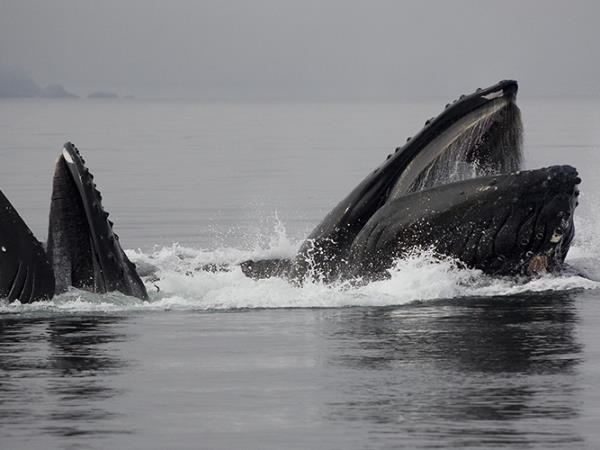 8 days
ex flights
Get close up to Alaska where the big ships can't go
Best time to go on holiday to the USA
With such a vast geographic spread, the climate varies according to region – so when working out the best time to visit the USA, you should plan your itinerary carefully and seek expert local advice. Even in the desert regions, it could be 30°C in Las Vegas but 10°C a few hours away at the Grand Canyon. If you are hiking a canyon, it could be 5°C in the morning at the top and 40 by the time you hit the bottom. Check the weather before you pack and prepare for extremes. Keep reading about
when to visit the USA
.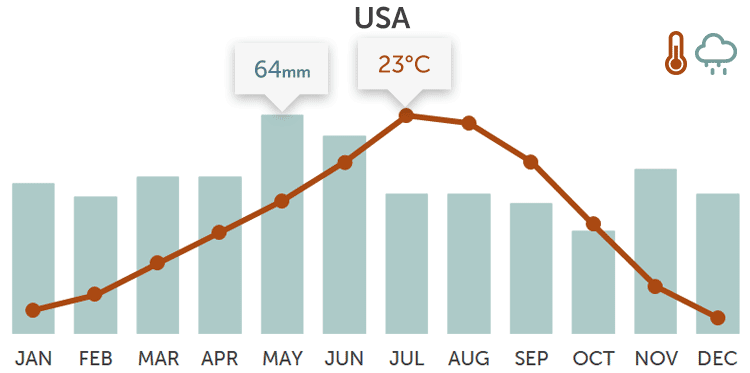 Map & highlights
The USA is a colossus. Alaska, in the far-out north-west, is more akin to Canada, offering bear tracking and whale watching trips. Colorado is at the other end of the Rocky Mountains, where you can ski in winter and go horse-riding in summer. Surf's up in California; also head inland to clamber around Yosemite National Park. Yellowstone National Park is harder to access and rewards you with fewer crowds once you step away from Old Faithful. Meanwhile, any footage you've seen of the Grand Canyon doesn't do it justice. You have to visit to fully grasp the immensity of the desert canyon.
1. Alaska
A land of extraordinary national parks, including the USA's largest, Wrangell St-Elias National Park, a giant of glacial gorgeousness which is the size of Switzerland alone. Head to Alaska for hiking on glaciers, ice climbing, kayaking through frozen fjords, and taking in the tumultuous taiga and sub-arctic tundra with its resident wildlife wonders such as orca and humpback whales, grizzly bears and wolves.
2. California
The San Francisco Bay Area is a good starting point with its blue skies and green planet thinking. A walking holiday is perfect, along the Pacific coast to the Julia Pfeiffer Burns State Park, where you can go California dreaming through coastal redwood forests. Try surfing on San Diego's beautiful beaches, hiking through Joshua Tree National Park or explore the Mojave Desert, which feels as much like another planet as LA does.
3. Colorado
Everywhere you go in Colorado people talk about elevation. And with the Rocky Mountains taking over vast swathes of this the state, you can soon see why. These peaks are everywhere, with four national parks protecting the wildest heights, but small skiing resorts in ex mining towns welcoming guests all year round too. You also can't go to Colorado without rafting a river or riding a ranch.
4. The Grand Canyon
This plunging desert landscape will make you realise how the expression 'take your breath away' came about. You will have to catch it again though when you take on one of its many hiking trails, either around the rim or escape the crowds and descend into the canyon itself. Which is 1.6km deep and 29km wide by the way.
Yellowstone National Park
5. Yellowstone National Park
The mother of them all as this was America's first national park. The thermal geysers are iconic, the most famous being Old Faithful although there are five hundred others to boot, making this the largest collection in the world. Although this extraordinary lunar landscape is revered by many, Yellowstone is not actually as packed with visitors as some parks, because it is harder to access.
6. Yosemite National Park
Welcome to the Sierra Nevada Mountains of California. With green forests just made for camping, trekking and some wild swimming, it drives many people up the walls. Literally, as its climbers' paradise of granite facades seem to go on forever. The Nevada Falls do too and you can follow its course on the aptly named Mist Trail. Get there early though, or the mist turns to a fog of tourists.
The big outdoors
In the USA, the big outdoors is just that – big. You can hike trails that range from the Appalachian Way to lakeside loops around Grand Teton National Park. Native American guides can teach you about the indigenous roots and routes of canoeing – perhaps along the Grand Canyon's Colorado River. Then there are the coastlines: Pacific Coasts that wind from sun-bleached New Mexico to glacier-cracked Alaska, the Atlantic Coast from the Deep South to the autumn foliage of Maine, and also the volcanic beaches of Hawaii. Best of all, you share that big outdoors with eagles, bears, elks and whales. Browse our
USA adventure holidays
.
Alaska
Alaska
is wild. There's the wilderness, yes: tundra, glaciers and permafrost; mountainous national parks roamed by bears following the salmon run; fjords only accessible by small ships or canoes. But even the cities walk on the wild side. The remote state capital Juneau doesn't have road access – it's fly- or sail-in only – and Anchorage has the friendly, appealingly unruly feel of a real outpost. The national parks are the real appeal, though, including Denali (for stargazing and bear watching), volcano-studded Katmai, and Kenai Fjords, where intrepid hikers can traipse across the Harding Icefield.
National parks
We all know Yosemite, Yellowstone, Grand Canyon… but what about the Great Sand Dunes or Mesa Verde? There are 62
national parks in the USA
, all designed to protect the wildlife and ecosystems they live in. A
walking holiday to the USA
is one of the best ways to explore them, following Native American trails and camping opposite creaking glacier fields or deep in redwoods forests. Try a small group tour that explores three neighbouring parks – say Zion, Bryce and the Grand Canyon – or focus in on vast, sizzling Yellowstone, the first national park in the world.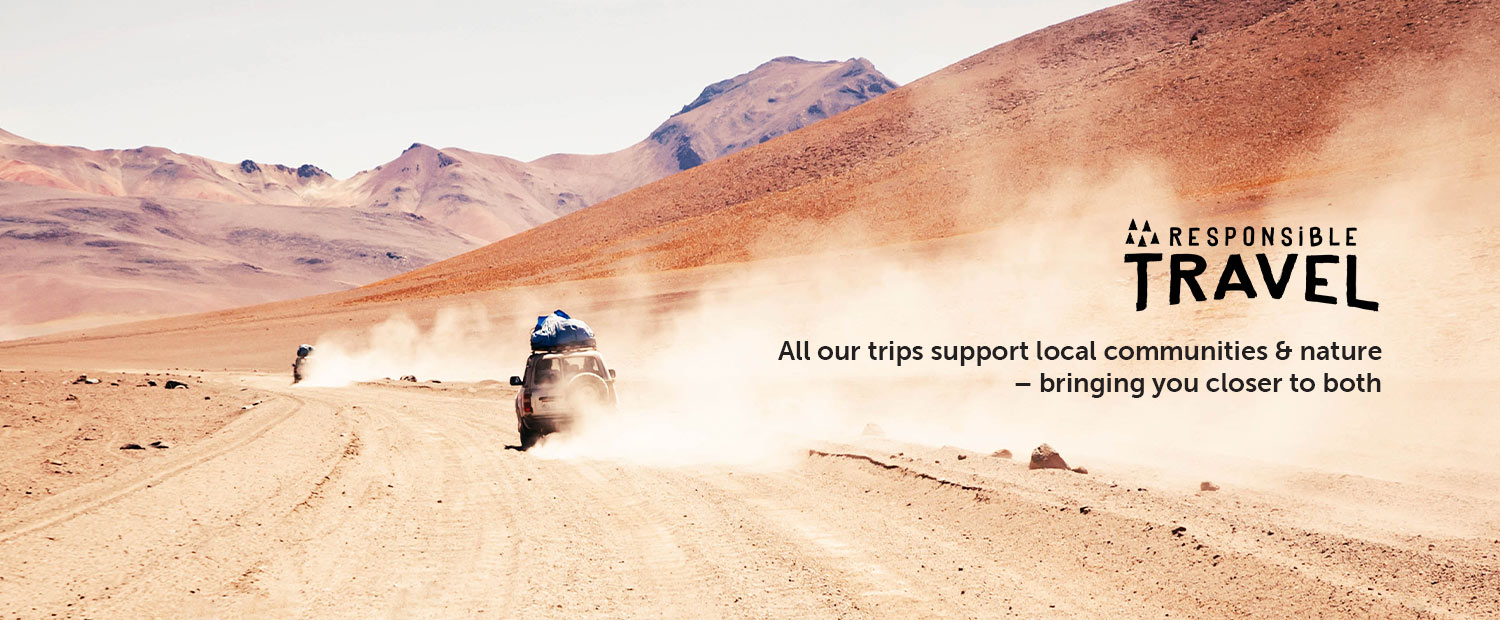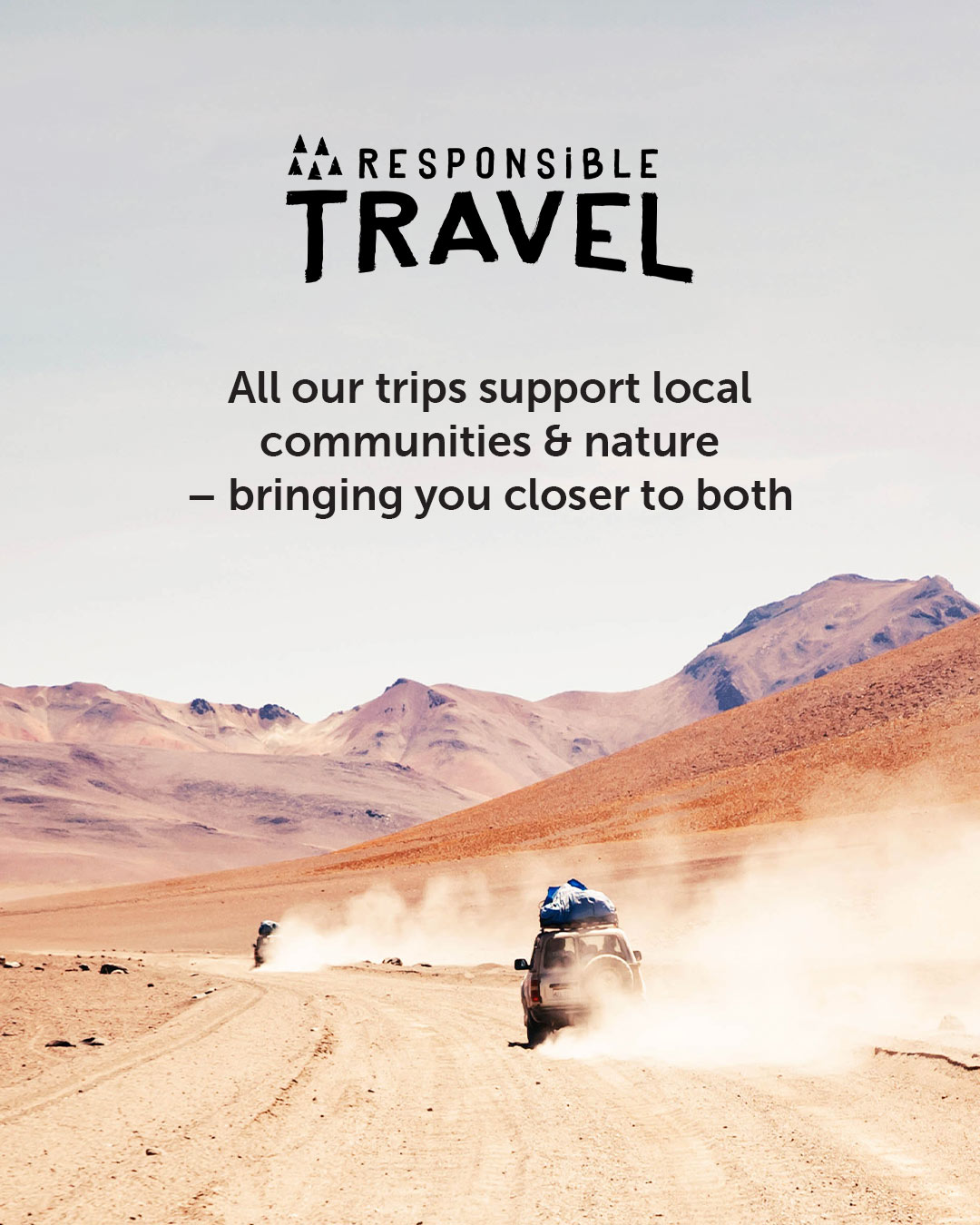 Wildlife holidays in America
Wildlife holidays in the USA focus on the wildest corners of the country: the Colorado forests where bears rummage for berries in autumn; the Alaskan islands where thousands of whales and orca feed; the Louisiana swamps where alligators lurk.
Yellowstone National Park
has the ace up its sleeve – wolves which, after being hunted to death in the 1920s, were reintroduced in the 1980s. It's one of the most successful examples of rewilding, keeping overgrown elk herds in check. Prehistoric-looking bison also roam in huge herds, while bald eagles swoop on exhausted salmon making the epic journey from ocean to spawning grounds.
Family holidays in America
Rafting down white water rivers or road-tripping down the panoramic Big Sur –
family holidays to the USA
are an adventure. Small group trips give you a readymade travelling group for toasting marshmallows under the stars in Monument Valley and rafting along the foot of the Grand Canyon. Self drive family holidays are tailor made, so the route will be plotted to your family's needs. The Pacific-view and desert roads of Western USA offer some of the most cinematic scenery for kids' attention spans; you can pair national parks like Joshua Tree with fun-loving cities like San Francisco or Monterey.
Small group holidays in the USA
Fancy meeting some great travelling companions?
Small group holidays to the USA
match you with an expert guide and a group of 6-18 fellow adventurers. Most things are arranged for you, including hotels or camping, travel, and some meals and activities. They also follow some iconic routes. You could get your kicks on Route 66 or pile into a converted school bus to follow the salmon run through Alaska. Small group trips to the Deep South are usually music and cultural tours exploring blues, delta and slave history, while the West Coast introduces you to the legendary landscapes of California, Arizona and Nevada.
If you'd like to chat about USA or need help finding a holiday to suit you we're very happy to help.