Wales adventure holidays overview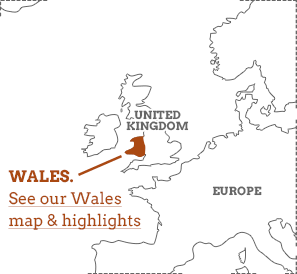 Beachcombers, adrenaline junkies, wildlife watchers and knights in shining armour: head west. Over a quarter of Wales is dedicated to national parks and areas of outstanding natural beauty. You've got award-winning Blue Flag beaches; endless trails for hiking, horse riding and mountain biking; more than 600 historic castles dotting the landscape; and vast swathes of picturesque coastline off which surfers and kayakers can share the waves with dolphins, whales and seals. Another reason to recommend Wales is the Goldilocks weather. Most of the year it's not too hot, not too cold, but just right. Find out more in our
Wales travel guide
.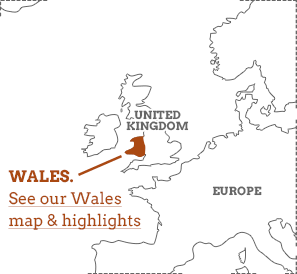 Our top Wales holidays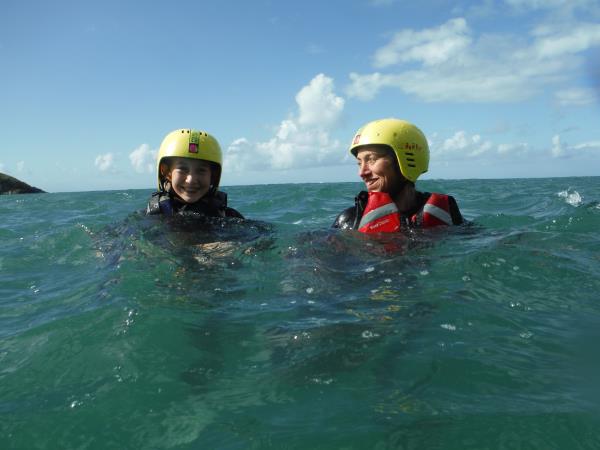 6 days
ex flights
Discover, Explore and Adventure on the Pembrokeshire Coast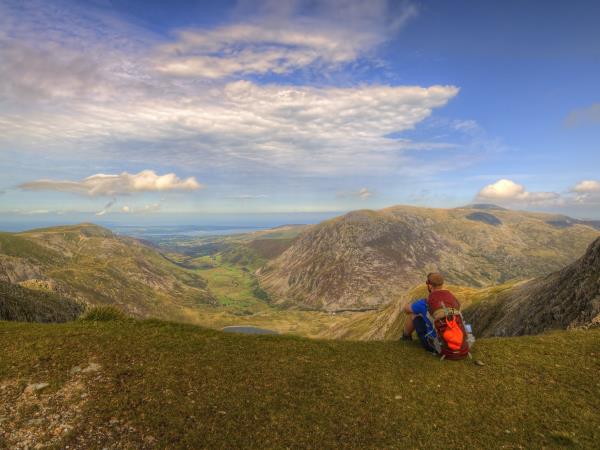 7 days
ex flights
Experience stunning Snowdonia on a small group walking break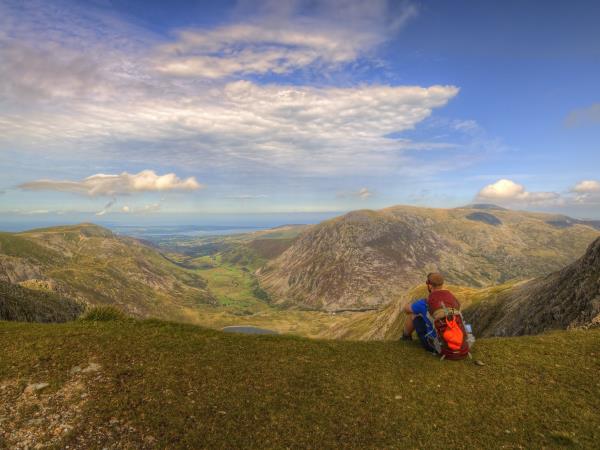 8 days
ex flights
Hike, boat, raft and forage around beautiful North Wales
Best time to go on holiday to Wales
It's fab all year round, but summer is the
best time to visit Wales
to indulge in a wide range of outdoor activities. Spring is sublime for wildlife, especially along the coast and islands, where nesting birds can be seen on clifftops. Surfers enjoy autumn – the sea is warm, and there are decent swells. It's a grand time for countryside walks too; forests are a riot of reds, yellows and oranges between September and November. You can still get active in winter, you just need to wrap up well and be prepared for some areas, such as Snowdonia, to be snowy.
Map & highlights
From the soaring highs of peaks in Snowdonia and the Cambrian Mountains, to the plunging valleys where much of the national culture has its roots in communities such as Merthyr Tydfil and Blaenau Gwent, the geography of Wales could be compared to a harmony choir in full swing. The scenery of Pembrokeshire Coast National Park is incomparable however. Fringed by an idyllic ribbon of Blue Flag beaches, seaside towns, cliffs and coves, the park is beloved by walkers, mountain bikers and watersports enthusiasts alike, with Cardigan Bay challenging Snowdonia National Park for the range of outdoor pursuits available.
1. Cambrian Mountains
Remote, rugged and blissfully peaceful, the Cambrian Mountains in central Wales are one of the UK's last true wildernesses. From Pumlumon, on a clear day, you can see as far as Snowdonia and the Brecon Beacons. Birds of prey soar above moorland ridges, and the few settlements of any size, such as the village of Llanddewi Brefi, retain a distinctive character.
2. Cardigan Bay
You've heard of spotting the 'Big Five' on an African safari; in Cardigan Bay you can find the 'Big Three' of Wales – bottlenose dolphins, harbour porpoises and grey seals. Lined with pretty beaches and seaside resorts, the area offers a variety of landscapes ideal for outdoor pursuits, as well as plenty of cultural attractions including art galleries, museums and the steam-hauled Vale of Rheidol Railway.
Pembrokeshire Coast National Park
3. Pembrokeshire Coast National Park
The only coastal national park in Britain, this ribbon of Blue Flag beaches, cliffs and coves is an immensely popular destination for thrill seekers, from water sports enthusiasts to mountain bikers. There are relaxed seaside towns where you can enjoy traditional Welsh grub, the hilly countryside is scattered with charming pubs, and walkers will love the scope of trails from short treks to long-distance.
4. Snowdonia National Park
Snowdonia is another superb area for outdoor activities. There are many great hiking and mountain biking trails, of course, but also opportunities for abseiling and rock climbing, horse riding and fishing. Highlights include the vintage railway that takes you up Snowdon, and the quirky Italianate village of Portmeirion, which was once the setting for iconic TV show, The Prisoner.
Snowdonia National Park
It may be the biggest mountain in Wales but Snowdon is far from the only high point of
Snowdonia National Park
. There are some 35 beaches along the park's coast; vibrant indigenous forests of oak, birch and ash; river gorges, waterfalls and lakes; historic castles that are more than a rival for any over the border; Europe's longest zipline in a disused quarry. And that's on top of hosting all 15 of Wales' tallest mountains. Most visitors to Snowdonia come to walk, but with rafting, kayaking, climbing, river bugging and wild swimming also on offer, it's a thrilling multi-activity destination.
Sea kayaking holidays in Wales
The Welsh coast has become massively popular with sea kayakers in recent years, and the appeal is immediately obvious: golden beaches and isolated coves; limestone stacks; towering cliffs where seabirds nest and seals popping their heads above the surface every now and again. You may even encounter the occasional dolphin. Pembrokeshire Coast National Park and the glorious expanse of Cardigan Bay are the best places in Wales for
sea kayaking holidays
. The waters are wildly beautiful and they're as perfect for beginners as they are for more experienced kayakers, with excellent instructors that will train you and keep you safe.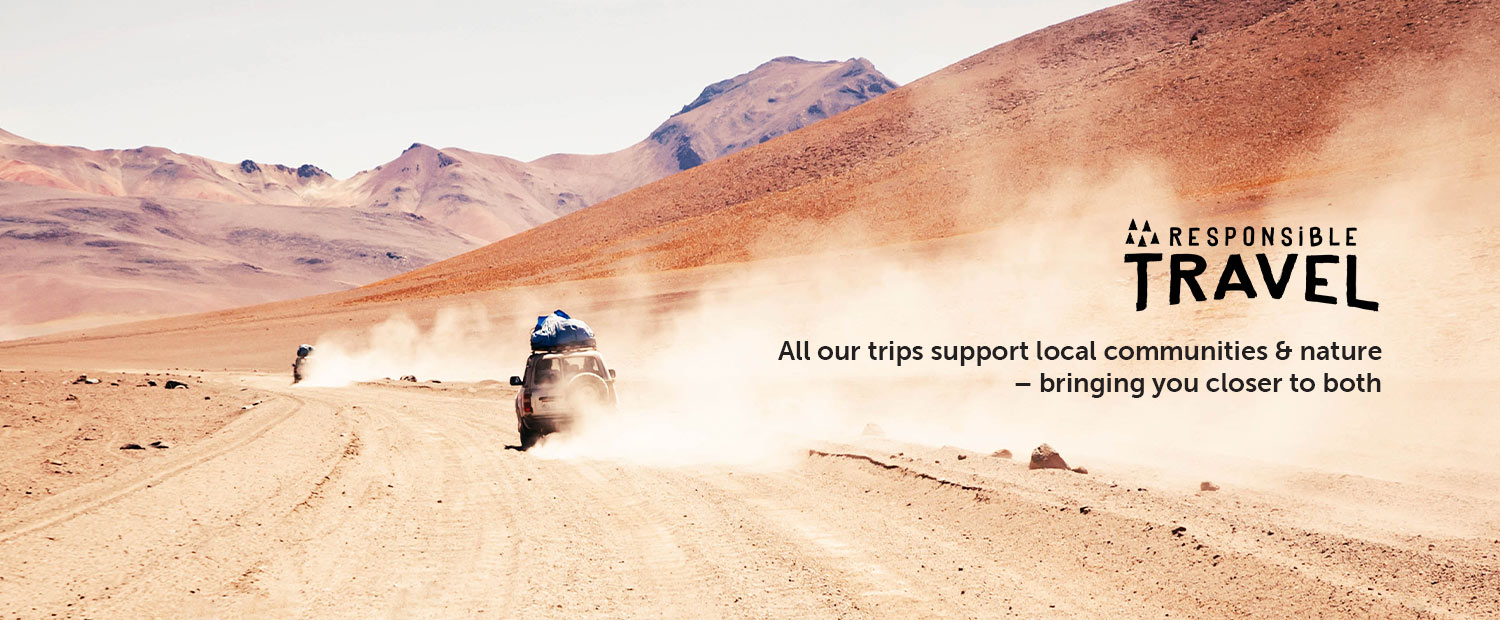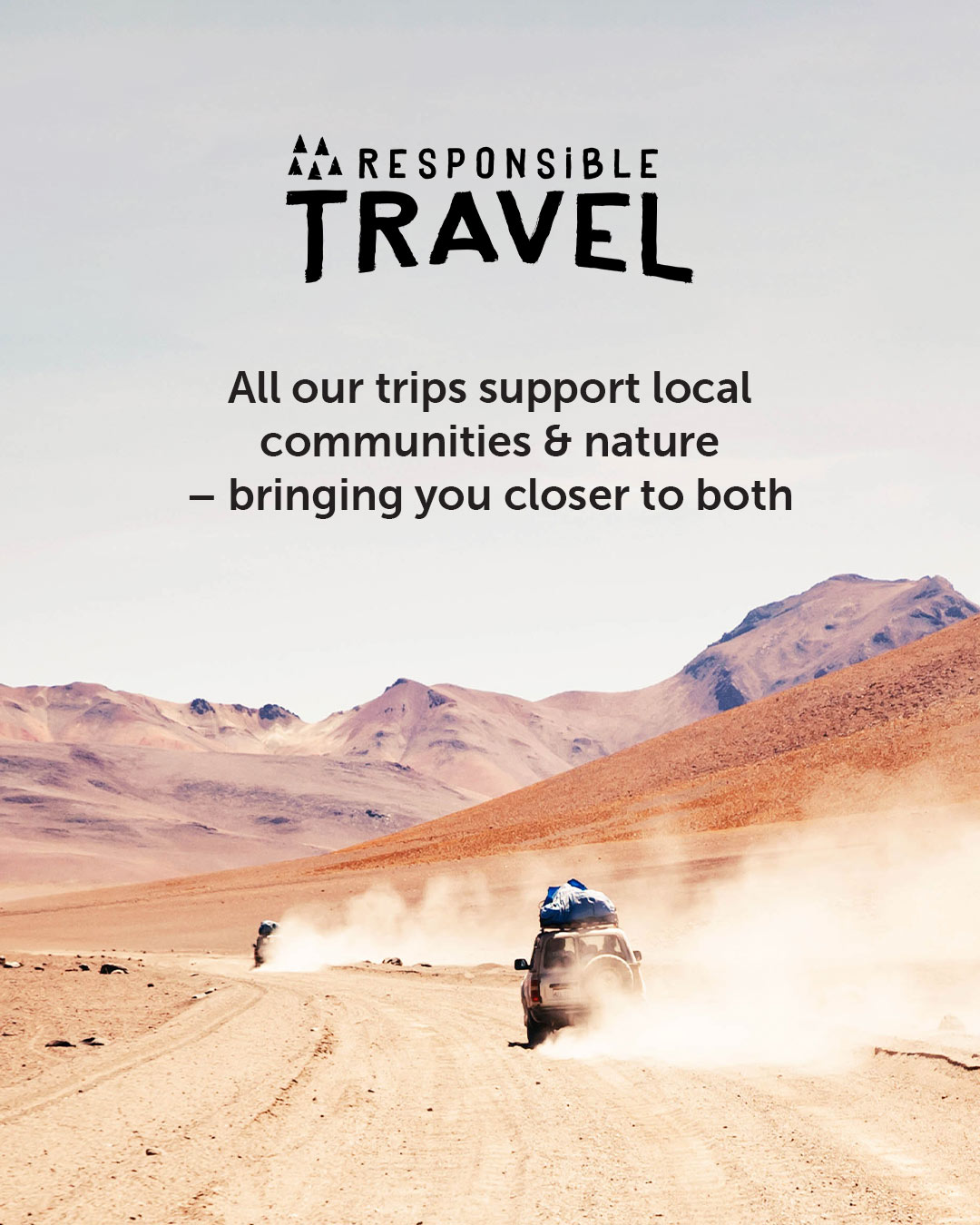 Walking holidays in Wales
Walking holidays in Wales
are an inviting mix of sociable small group trips and tailor made adventures that are self guided. Soul-stirring scenery comes as standard of course, from wild and windswept coastlines in Pembrokeshire to epic challenges among the peaks of Snowdonia National Park. You might also venture into the Wye Valley, traverse the Gower Peninsula or dip into the unspoilt beauty of Anglesey, Wales' largest island, with its spectacular coastal path. Be sure to stay up late to admire the dark skies blanketed with stars, light pollution in rural Wales being virtually nil.
Where to go in Wales
You don't come to Wales and stay inside. These are landscapes insistent on dragging you onto the beach, up the mountain, along the cliffs, into the sea, and blowing the cobwebs out. Head to
Snowdonia National Park
to tackle the highest mountains in Wales, for the gravity-defying train up Snowdon, and thrilling white water rafting. Then
Pembrokeshire Coast National Park
is a year-round mecca for phenomenal water-based adventures from sea kayaking to surfing, coasteering to wild swimming. These are the sort of holidays where you're asleep the moment your head hits the pillow every night, dreaming of castles and dolphins and deserted sandy shores.
If you'd like to chat about Wales or need help finding a holiday to suit you we're very happy to help.